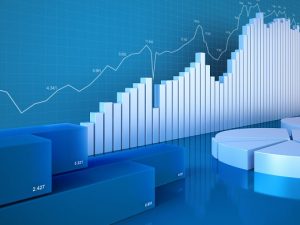 Although getting started in the supplement industry with a new brand can seem intimidating, finding your customers and building your business should be a challenge. Like any other industry, marketing plays a critical role in how much success a business can obtain; however, getting started doesn't have to be expensive. In this article, we will look at some easy ways to build your supplement brand and the steps you should be taking now to reach new customers.

Take Advantage of Social Media
There's no denying that nearly everyone is using some form of social media now and, if your business isn't, you likely aren't achieving the growth that you might have hoped for. If your brand isn't already utilizing social media daily, there are many different reasons that you should be. Some of the factors that may influence your posting decisions to achieve the most success possible include taking the time to talk with your audience to create useful or engaging conversations about your industry, products or brand. However, maintaining consistency in both posting and branding is important to build a supplement brand.

Build an eCommerce Store
eCommerce has exploded in recent years and has completely changed the way that people are shopping for supplements and other nutritional products. By opening your own eCommerce store, you can provide direct access to your products to consumers while cutting out the middle man, unless you work with a distributor, to allow for direct pricing while also avoiding the problems associated with placement in stores. Although, a healthy combination of both approaches will often make the most sense for a brand that is looking to expand and reach new customers.

Create a Community
One of the reasons that big fitness brands can consistently build their brand is by creating a community of like-minded consumers that are loyal to them. Supplement brands can take advantage of this as well through social media, forums or other resources that they can utilize on their website. Once you establish a community of loyal fans, they will be your best advocate when attempting to reach new customers or further expand your business' reach through word of mouth or favorable reviews.
Why JW Nutritional for Supplement Manufacturing?
JW Nutritional can manufacture a wide variety of supplements to suit the needs of your customers. With the inclusion of our complete packaging solutions including bottles with lid closures, sachets, stick packs and zip-seal bags, clients can receive a complete product that is ready for order fulfillment. If you are interested in the vitamin manufacturing services we offer, please contact us today!