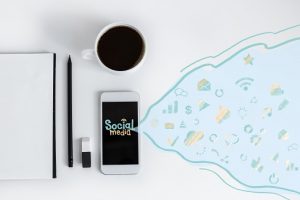 If you are looking to build a new supplement brand or just need to find new customers for your existing products, there is likely no better place to start than social media. As an ingrained part of modern society,  nearly everyone has at least one social profile online and every successful business has developed and nurtured their social presence. In this article, we will look at some of the ways that supplement brands can take their social media to the next level.

Identify Your Target Audience
Before getting started, it's important to ensure that you understand the target audience that is most receptive to your supplement line or the users that would benefit most from the products that you offer. With this information in mind, you can begin creating likes campaigns to quickly build your audiences or, if you want to take it slow, start interacting in Facebook groups or relevant social media posts to get your name out there. Don't be afraid to branch out if your current marketing groups aren't receptive.

Humanize Your Brand
Most consumers don't want a transactional experience with brands anymore and they want to feel like they are a part of something more. With this in mind, you should consider humanizing your brand on social media to make conversation with fans or customers more engaging. Determine what your biggest fans are talking about and create posts that resonate with them to encourage sharing, new comments and click-throughs to your webstore.

Leverage Influencers
There is no shortage of influencers in the fitness and bodybuilding community and, fortunately for brands, they are very receptive to new products that they believe in. Take the time to build relationships with influencers that are on par with your business' core ideas and values to further improve your reach on social media.  Just be sure to follow any FTC guidelines that may be in place to avoid potential problems that could ruin your progress.
Why JW Nutritional for Supplement Manufacturing?
JW Nutritional can manufacture a wide variety of supplements to suit the needs of your customers. With the inclusion of our complete packaging solutions including bottles with lid closures, sachets, stick packs and zip-seal bags, clients can receive a complete product that is ready for order fulfillment. If you are interested in the vitamin manufacturing services we offer, please contact us today!