Protein Manufacturing
JW Nutritional started out very small and only manufactured protein blends for our clients. However, our commitment to superior and affordable protein manufacturing remains steadfast. The variety of protein sources we can utilize and flavor, in addition to our commitment to quality, make us the top choice for protein manufacturing.
Start your custom formula today!
PROTEIN MANUFACTURING EXPERTS
AFFORDABLE PROTEIN MANUFACTURING SERVICES WITH VARIOUS PROTEIN TYPES
JW Nutritional provides superior protein blending and protein manufacturing services with a dedication to quality and affordability. With our business rooted in protein blends, our commitment to manufacturing the highest quality protein products on the market remains one of our core focuses.
With the addition of our Plano, Texas facility, JW Nutritional has established a dedicated protein manufacturing hub to ensure consistent and exceptional quality with every order. This facility utilizes a 280-cubic foot mixer to ensure large quantities can be blended to deliver a consistent product consistency every time. JW Nutritional also has a complete, automated packaging line for capsules and tablets to facilitate the packaging needs of our customers.
Our R&D formulators are adept at flavoring different protein sources and can give you a delicious product ranging from decadent and rich chocolate flavors to light and bright fruit flavors. With increased headspace, larger mixers, and more storage, our new Plano, TX location is perfect for all your protein manufacturing needs. Our NSF-certified processes will give you a consistent, great-tasting protein for a great price every time.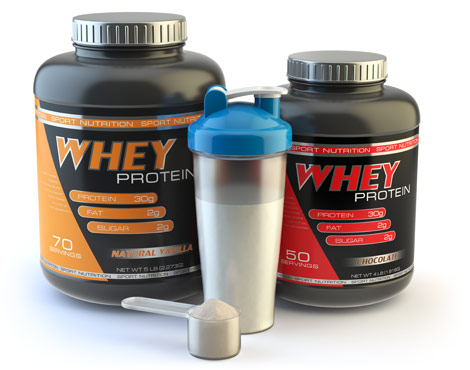 Exemplary vendor qualification ensures we use only the highest quality ingredients, including all our protein sources. The variety of protein sources we can utilize and flavor, in addition to our commitment to quality, make us the top choice for protein manufacturing. Protein sources we manufacture include: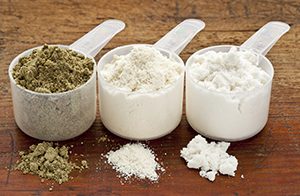 Whey Protein Isolate – Created by separating components from milk, whey protein isolate is digested rapidly post-workout to promote an anabolic state. Isolates generally contain a higher protein content than other protein powder types while limiting carbohydrates, fat and lactose.
Whey Protein Concentrate – Whey protein concentrate is created as a byproduct of cheese production. This protein type is the most commonly used supplement in bodybuilding to promote muscle hypertrophy.
Whey or Milk Protein Hydrolysate – Through the process of enzymatic hydrolysis, whey protein hydrolysate can more easily be digested. This can quickly transport amino acids to your muscles to encourage growth.
Egg Albumen Powder – Egg albumen powder is created by isolating egg whites which are then pulverized and dried into a powder form. The term albumen signifies that most of the fat within the egg whites will be removed via filtration.
Soy Protein Concentrate – Soy protein powder is manufactured from dehulled and defatted soybeans. This process includes the removal of carbohydrates, or sugars, to isolate the protein content.
Hemp Protein – After the removal of oil from hemp seeds, the remaining seed meal that contains protein content is ground to create hemp protein powder. Hemp is not considered a complete protein source because it contains low concentrations of Lysine and Leucine.
JW Nutritional can manufacture a wide variety of protein blends to suit the needs of your customers. With the inclusion of our complete packaging solutions, clients can receive a complete product that is ready for order fulfillment. If you are interested in the protein manufacturing services we offer, please contact us today!
PROTEIN MANUFACTURING ADVANTAGES
CUTTING EDGE R&D SERVICES
Our Research and Development team is proficient at determining powder flowability, anti-caking, ideal fill weight, odor-masking, and any other areas of concern. With our range of equipment, we will efficiently and affordably provide you with a product of the highest quality.
VERSATILE PROTEIN OPTIONS
We can manufacture a wide variety of protein types to suit many different needs. Whether you are interested in creating a vegan/vegetarian certified protein blend or high-quality isolate protein blend, JW Nutritional can make your product vision a reality. With our extensive protein manufacturing experience, we are prepared to fulfill your protein manufacturing needs.
COMPLETE DESIGN SOLUTIONS
Even with a superb product, you will need a superior packaging design to catch your customer's attention. We can direct you to excellent graphic artists who can give you a unique design for your product line. Even if you use your own designer, our Quality Assurance team will review your labeling for FDA compliance as a complimentary service.
AFFORDABLE PROTEIN MANUFACTURING
JW Nutritional provides affordable protein manufacturing services to assist the growing needs of the supplement industry. With a commitment to customer service and superior product quality, customers can be sure we have their best interests at heart. Contact us today to see how we can affordably manufacture your protein products!
We make great products and brands
JW Nutritional has two facilities encompassing over 120,000 square feet within the Dallas-Fort Worth metroplex. Multiple locations ensure expedited shipping and the ability to meet fast turnaround deadlines more efficiently than our competitors.
With our state-of-the-art manufacturing equipment, we can custom manufacture many types of nutritional products. Items such as vitamins, supplements, functional foods, and pet nutrition products can be quickly produced with ease.