Flavor Development
Flavor is undoubtedly one of the most important characteristics in the success of a nutritional product. JW Nutritionals approach to flavor development is very customer and product specific to ensure your product meets the needs of both you and your consumers. Contact us today to see how we can affordably develop your product flavorings.
Start your custom formula today!
FLAVOR DEVELOPMENT EXPERTS
SUPERIOR FLAVOR DEVELOPMENT SERVICES TO ENSURE GREAT TASTING PRODUCTS
JW Nutritional understands the importance of excellent flavoring in the eyes of the consumer when choosing nutritional supplements and other products. Our Research and Development department is well-versed in flavoring all sorts of formulas. We have a wide variety of flavor components to choose from that range from cheap-and-efficient to expensive-and-addicting.
Some formulas have bases that are relatively neutral and don't require expensive flavor profiles to taste great. Other formulas have some poor-tasting bases with several "off-notes" in the natural flavor. These bases will require an extra flavor boost to make them competitive.
In the world of nutrition and supplements, a vast majority of consumers will be drawn to a product initially if it tastes amazing. They will then stick with the product if it works the way they expect it to. So, to give yourself that leg-up on the competition, you need a superior flavor that will create that initial draw.
Flavor is undoubtedly one of the most important characteristics in the success of a powder product. Our flavor experts can make any reasonable flavor and sweetener option you may request. Though some flavor options may be more labor-intensive than others, our Research and Development division is constantly improving flavor and sweetener combinations for use in a variety of powders.
JW Nutritionals approach to flavor development is very customer and product specific. Because some flavors are easily masked, the development of a suitable target flavor profile is much easier. However, some products require unique flavoring to mask or alter the natural flavors used in the product formula.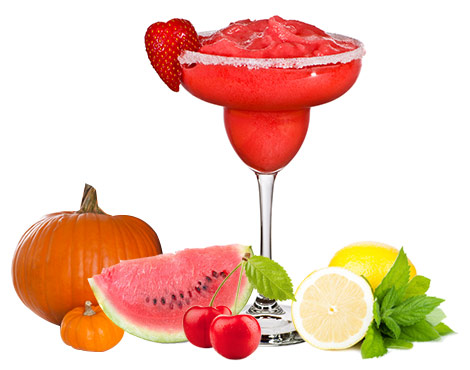 We can utilize both natural flavoring, artificial flavoring or a combination of both to achieve your desired product flavor. With our dedication to accurately recreating your desired flavor, your finished product will always meet your expectations. We have produced a large selection of flavored products in categories that include:
Fruits – e.g. Green Apple, Fruit Punch
Berries – e.g. Acai, Blue Razzberry
Citrus – e.g. Orange, Lemon Lime, Cherry Lime
Tropical – e.g. Mango, Mango Passionfruit, Tropical Punch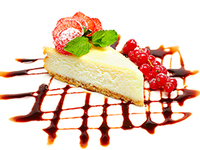 Desserts – e.g. Cotton Candy, Marshmallow
Savory – e.g. Vanilla, Chocolate, Cinnamon, Glazed Donut
JW Nutritional can develop a wide variety of flavors designed to suit the needs of your customers. With the inclusion of our supplement manufacturing services, clients can receive an all-in-one product that is ready to incorporate their flavoring choice. If you are interested in the flavor development services we offer, please contact us today!
FLAVOR DEVELOPMENT ADVANTAGES
CUTTING EDGE R&D SERVICES
Our Research and Development team is proficient at determining taste-masking, flavor development, odor-masking, and any other areas of concern. With our range of equipment, we will efficiently and affordably provide you with a product of the highest quality.
VERSATILE FLAVOR OPTIONS
Our approach to flavor is customer and formula specific. For turnkey products, we look for the best flavors that will work with a formula. Certain ingredients are easier to work with from a flavor aspect than to fight against. For stricter flavor limitations, we employ our arsenal of maskers, sweeteners, and flavors to arrive at a flavor that is as close to what the customer desires while remaining cost-efficient for the customer's sake.
COMPLETE PRODUCT MANUFACTURING
Even with a superbly flavored product, you will need a superior packaging design to catch your customer's' attention. We can direct you to excellent graphic artists who can give you a unique design for your product line. Even if you use your own designer, our Quality Assurance team will review your labeling for FDA compliance as a complimentary service.
AFFORDABLE FLAVOR DEVELOPMENT
JW Nutritional provides affordable flavor development services to assist the growing needs of the supplement industry. With a commitment to customer service and superior product quality, customers can be sure we have their best interests at heart. Contact us today to see how we can affordably develop your product flavorings!
We make great products and brands
JW Nutritional has two facilities encompassing over 120,000 square feet within the Dallas-Fort Worth metroplex. Multiple locations ensure expedited shipping and the ability to meet fast turnaround deadlines more efficiently than our competitors.
With our state-of-the-art manufacturing equipment, we can custom manufacture many types of nutritional products. Items such as vitamins, supplements, functional foods, and pet nutrition products can be quickly produced with ease.