Bodybuilding Supplements
JW Nutritional's strong background in manufacturing bodybuilding supplements allows us to manufacture great formulas at an affordable cost. Whether you are interested in something for beginners or the seasoned bodybuilder, we can help. We are prepared to fulfill your bodybuilding supplement manufacturing needs.
Start your custom formula today!
Affordable Bodybuilding Supplement Manufacturing with a focus on quality
JW Nutritional has been a leading manufacturer for the bodybuilding supplement industry since its initial opening. With a commitment to only include the best possible ingredients from the best vendors into each formula, we can ensure one of the purest and highest quality product available.
We currently operate out of two separate facilities that cover over 120,000 square feet within the Dallas-Fort Worth metroplex to fulfill powder manufacturing requests of all types. With many different mixers in a variety of sizes, dedicated tablet presses and various encapsulation machines we can make any supplement needed by our clients. JW Nutritional also has a complete, automated packaging line for capsules and tablets to facilitate the packaging needs of our customers.
When we first started up in the dietary supplement world, our focus was sports nutrition and bodybuilding supplements. These are our areas of greatest expertise, and they have brought us a long way. We're constantly researching new methods and what the consumer is looking for in a bodybuilding product. With our strong background, we know how to produce a great formula at an affordable cost.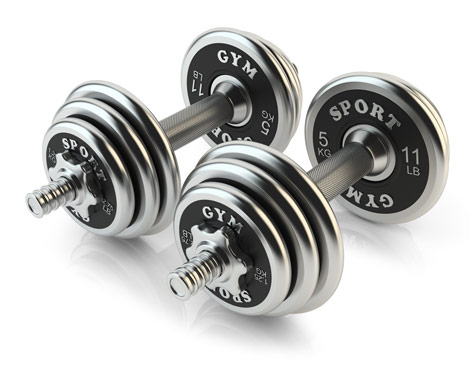 Our Process
Our Ingredient Combinations are endless
Exemplary vendor qualification ensures we use only the highest quality ingredients, including all our bodybuilding supplement sources. The variety of bodybuilding supplement sources we can utilize and flavor, in addition to our commitment to quality, make us the top choice for bodybuilding supplement manufacturing. Bodybuilding supplement products we manufacture include:
Protein Blends
Protein blends can be sourced and processed in a variety of ways to meet certain protein needs and dietary restrictions. For more information on protein blends please see our protein manufacturing page or call us today to speak with a company representative.
BCAA Blends
BCAAs, or branched-chain amino acids, are often promoted as a way to decrease muscle fatigue while increasing muscle function both during a workout and after a workout has finished. BCAAs are essential amino acids that function as the building blocks of protein.
Pre-Workout
Pre-workout supplements have become irreplaceable in the supplement stash of many bodybuilders and athletes. Designed to promote higher workout intensities, these products often contain a mixture of stimulants and ingredients that promote muscle growth.
Rest & Relaxation
Rest and relaxation tablets are used to help promote muscle recovery after strenuous workouts and promote healthy, restful sleep. These products often will take a tablet, capsule or powder form for easy consumption and absorption.
Why choose JW Nutritional?
Low Minimum Orders

No job or project is too big or small to be considered at JW Nutritional. Each project receives the same attention to detail our clients have come to expect.

Private Label Manufacturing

No job or project is too big or small to be considered at JW Nutritional. Each project receives the same attention to detail our clients have come to expect.

Turnaround Times

Our two facilities ensure fast turnaround time for all outgoing completed orders. Allowing us to meet fast turnaround deadlines more efficiently than our competitors.
NSF Certified Facility

Our facility in Allen, Texas is certified by the National Sanitation Foundation and our new Plano, Texas facility is currently seeking certification.

We are Flavor Experts

We have a wide variety of flavor components to choose from that range from cheap-and-efficient to expensive-and-addicting.

Manufacturing Capabilities

We house advanced manufacturing capabilities, including high-speed rotary compression machines, large volume blenders, high-efficiency milling machines, encapsulation machines, and tablet presses.
We are ready to start your formula, are you?
JW Nutritional can create custom formulas for our clients. Depending on the process and whether we are bringing in new ingredients, creating custom formulas in the R&D stage can take anywhere from one week to one month. That includes theoretical development, quoting, making test batches and scaling up the test batches when necessary. If you are interested in the sports nutrition manufacturing services we offer, please contact us today!
Our Sports Nutrition Manufacturing Advantages
Versatile Supplement Options
We can manufacture a wide variety of supplement types to suit many different needs. No matter what type of sports nutrition supplement you are interested in creating, JW Nutritional can make your product vision a reality. With our extensive sports nutrition supplement manufacturing experience, we are prepared to fulfill your supplement manufacturing needs.
Cutting Edge R&D Services
Our Research and Development team is proficient at determining powder flowability, anti-caking, ideal fill weight, odor-masking, and any other areas of concern. With our range of equipment, we will efficiently and affordably provide you with a product of the highest quality.
Complete Design Solutions
Even with a superb product, you will need a superior packaging design to catch your customer's' attention. We can direct you to excellent graphic artists who can give you a unique design for your product line. Even if you use your own designer, our Quality Assurance team will review your labeling for FDA compliance as a complimentary service.
Affordable Supplement Manufacturing
JW Nutritional provides affordable sports nutrition supplement manufacturing services to assist the growing needs of the supplement industry. With a commitment to customer service and superior product quality, customers can be sure we have their best interests at heart. Contact us today to see how we can affordably manufacture your sports nutrition supplement products!
We make great products and brands
JW Nutritional has two facilities encompassing over 120,000 square feet within the Dallas-Fort Worth metroplex. Multiple locations ensure expedited shipping and the ability to meet fast turnaround deadlines more efficiently than our competitors.
With our state-of-the-art manufacturing equipment, we can custom manufacture many types of nutritional products. Items such as vitamins, supplements, functional foods, and pet nutrition products can be quickly produced with ease.