Liquid Manufacturing
In recent years, the demands for liquid supplements have grown substantially. Whether you are looking to manufacture your own energy drink, liquid vitamin, carbonated drink or any other liquid based product, the experts at JW Nutritional are here to help. Contact us today to see how we can affordably manufacture your liquid products.
Start your custom formula today!
Custom & Affordable Liquid Manufacturing Services
We are Liquid manufacturing experts and as the need for custom liquid manufacturing services continues to grow, JW Nutritional strives to keep up with the modern changes the industry is facing. While liquid supplements can suit a variety of different needs, our Research & Development team is committed to ensuring our client's products meet their exact specifications. If you are ready to add liquid supplements to your product lines, JW Nutritional can help you get started affordably and quickly.
JW Nutritional utilizes modern manufacturing equipment to ensure your liquid supplements achieve the consistency and efficacy you desire. With our manufacturing equipment, we are able to package your finished liquid product in a glass container, PET container, HDPE container and more. At the current time, we are able to fill a 2 oz. bottle for a shot style product up to 1 gallon or larger if your product is meant to be sold in bulk. No matter what your goal may be, we have the liquid manufacturing solutions needed to make it a reality.
All ingredients we source for our liquid products undergo a strenuous vendor qualification program to ensure only the highest-quality ingredients are used. Not only does this ensure your product maintain rigorous standards required for retail sale, but it also ensures you get the best ingredients at the best prices. This attention to detail helps ensure you are giving your customers the exact product they are looking for at a price point they are sure to love.
Liquid products will often require special storage and care to maintain effectiveness and prolong shelf life. We are able to achieve this through extensive preservative formulation experience and pH level control. All liquid products manufactured by JW Nutritional are formulated with extended shelf life in mind to not only support your bottom line but avoid spoilage before the product reaches your customers.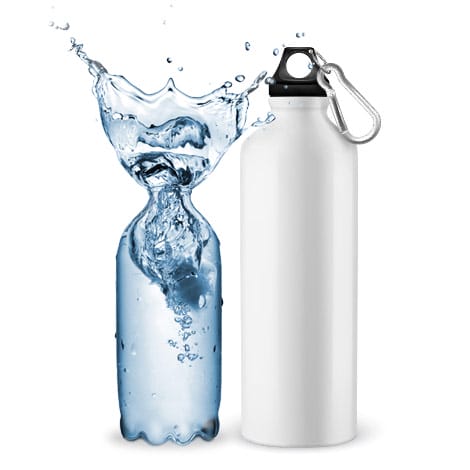 Our Process
We offer a wide variety of Liquid Supplements
With the wide variety of liquid supplements or products available, it can be hard to find the right manufacturer for your specific needs. JW Nutritional can expertly manufacture a variety of liquid product types to ensure the perfect product with no variation between batches. No matter what your end product may be, we can help successfully guide your product manufacturing at each step of the process. Our liquid manufacturing capabilities include: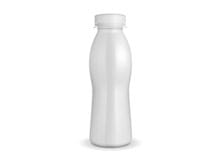 Liquid Vitamins
Unlike tableted or capsule-based vitamins, liquid vitamins are designed to quickly be absorbed while maintaining easy dosage. As the popularity of liquid vitamins continues to surge, investing in high-quality ingredients is critical for obtaining your portion of the market share.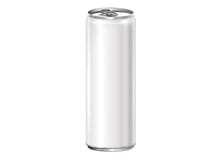 Carbonated Drinks
Carbonated drinks have taken on a new significance as energy drinks and ready-to-drink supplements continue to be introduced to the growing market. No matter what your ideal carbonated drink may be, we can help manufacture it to your exact specifications.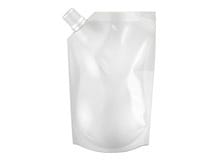 Liquid Sleep Aids
Generally, sleep aids need to be quickly absorbed by the body to help encourage a healthy night of sleep quickly. Unlike capsule or tablet based sleep aids, liquid sleep aids can be taken sublingually or ingested to induce drowsiness faster and improve sleep quality.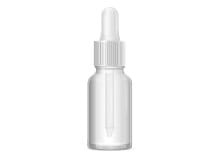 MCT Oil
MCT oil is a liquid form of medium-chain triglycerides with two or three fatty acids. Considered a staple product for those actively following a Keto lifestyle, MCT Oil is generally extracted from palm kernel oil and coconut oil.
We are ready to start your formula, are you?
While this is only a small sample of the liquid products we can manufacture, we hope this gives you some ideas to get started. With the inclusion of our complete packaging solutions, you will be able to receive a liquid product that is ready for fulfillment with no additional steps needed. If you are interested in learning more about our liquid manufacturing capabilities or are ready to get started, please start your free quote today!
Liquid Manufacturing Advantages
High-Quality Vendor Program
Our strenuous vendor qualification program ensures that your liquid products maintain the quality standards needed to be sold in most retail locations. No matter what ingredients you need to complete your dream liquid product, we can locate an appropriate source or utilize ingredients you submit to successfully manufacture your target product.
Versatile Liquid Options
Whether you are interested in manufacturing a carbonated drink, energy shot, ready-to-drink pre-workout, MCT oil or any other liquid product, the experts at JW Nutritional are ready to make your dream product a reality. If you are ready to get started, we encourage you to start your free quote today to learn what's possible.
Complete Design Solutions
Even with a superb product, you will need a superior packaging design to catch your customer's' attention. We can direct you to excellent graphic artists who can give you a unique design for your product line. Even if you use your own designer, our Quality Assurance team will review your labeling for FDA compliance as a complimentary service.
Affordable Liquid Manufacturing
JW Nutritional provides affordable liquid manufacturing services to assist the growing needs of the supplement industry. With a commitment to customer service and superior product quality, customers can be sure we have their best interests at heart. Contact us today to see how we can affordably manufacture your liquid products!
Why choose JW Nutritional?
No Minimum Orders

No job or project is too big or small to be considered at JW Nutritional. Each project receives the same attention to detail our clients have come to expect.

Private Label Manufacturing

No job or project is too big or small to be considered at JW Nutritional. Each project receives the same attention to detail our clients have come to expect.

Turnaround Times

Our two facilities ensure fast turnaround time for all outgoing completed orders. Allowing us to meet fast turnaround deadlines more efficiently than our competitors.
NSF Certified Facility

Our facility in Allen, Texas is certified by the National Sanitation Foundation and our new Plano, Texas facility is currently seeking certification.

We are Flavor Experts

We have a wide variety of flavor components to choose from that range from cheap-and-efficient to expensive-and-addicting.

Manufacturing Capabilities

We house advanced manufacturing capabilities, including high-speed rotary compression machines, large volume blenders, high-efficiency milling machines, encapsulation machines, and tablet presses.
We make great products and brands
JW Nutritional has two facilities encompassing over 120,000 square feet within the Dallas-Fort Worth metroplex. Multiple locations ensure expedited shipping and the ability to meet fast turnaround deadlines more efficiently than our competitors.
With our state-of-the-art manufacturing equipment, we can custom manufacture many types of nutritional products. Items such as vitamins, supplements, functional foods, and pet nutrition products can be quickly produced with ease.