Supplement Manufacturer
JW Nutritional has dual facilities to enhance production times and reduce transportation allowing us to meet fast turnaround times. Regardless of what your nutritional product is, our facilities can most likely manufacture it. Both facilities we utilize are FDA inspected to ensure that we are manufacturing at top quality standards.
OUR MANUFACTURING FACILITIES
Our advanced manufacturing capabilities allow for superior products and fast turnaround times
JW Nutritional has two facilities encompassing over 120,000 square feet within the Dallas-Fort Worth metroplex to further serve the needs of our clients. These two locations ensure fast shipping and reception of incoming ingredients and outgoing completed orders. This allows us to meet fast turnaround deadlines more efficiently than our competitors.
Our state-of-the-art 55,000 square foot facility in Allen, Texas is staffed by dedicated and knowledgeable research scientists, flavor specialists, chemists, and management staff. We house advanced manufacturing capabilities, including high-speed rotary compression machines, large volume blenders, high-efficiency milling machines, encapsulation machines, and tablet presses. Regardless of what your nutritional product is, this facility can most likely manufacture it!
Recently, JW Nutritional opened a new 65,000 square foot facility in Plano, Texas. This further expands our manufacturing capabilities and serves as a protein blend production facility and increases our available warehouse space. Both of our facilities are FDA inspected to ensure that we are manufacturing at top quality standards. We take great pride in our facilities and it shows in every product that we help to produce.
JW Nutritional, unfortunately, does not currently manufacture liquid products. However, we can custom manufacture many other types of nutritional products, such as vitamins and supplements, as well as functional foods and pet nutrition products. With our state-of-the-art manufacturing equipment, many different orally delivered product types are possible.
Hard-Shell Capsules – Hard-shell capsules are composed of a hard gelatin shell that locks together to hold powder, beads or granules inside to allow for easier swallowing. These tasteless capsules consist of both a cap and shell that seal ingredients in. It is believed that this manufacturing method allows for better absorption when consumed.
Tablets – Tablets often allow for a supplement to take on a custom size, appearance and shape. Tableting occurs when a powder mixture is compressed within a die mold. Most often, tablets take on an oval shape to allow them to be swallowed easily.
Powders – Powders are utilized as a portable means of supplementation. Often powders will be reconstituted by mixing them with water to form a drinkable or shake-like consistency. Protein is perhaps the most common powder that is produced within the nutritional industry.
We would be happy to show off our manufacturing capabilities. If you are in Plano or Allen and would like to tour our state-of-the-art facilities, please call to set up an appointment. We look forward to partnering with you to fulfill your manufacturing needs!
Dual facilities enhance production time and reduce transportation

Dedicated facility for manufacturing protein blends

High-speed equipment decreases manufacturing time

Multiple orally delivered product types available

Facilities encompass over 120,000 square feet

Custom manufacturing of supplements, functional foods and pet nutrition products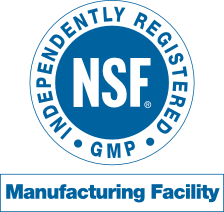 Services
Our Manufacturing Service and Options