Supplement Manufacturer
JW Nutritional has the manufacturing equipment necessary to facilitate a wide variety of product types. Our focus on utilizing cutting edge equipment can help decrease the production time necessary for your products while providing the highest quality finished product available. With our superior manufacturing and packaging equipment, we can meet your manufacturing needs.
Start your custom formula today!
OUR EQUIPMENT
OUR MANUFACTURING CAPABILITIES CAN SIMPLIFY YOUR PRODUCTION TIMES
JW Nutritional has many different machines designed to run many different productions. No matter what form your finished product takes, we have the capability of manufacturing it.
Pilot/Test Batch Mixers – JW Nutritional currently has two pilot/test batch mixers. These 1-cubic foot and 5-cubic foot mixers are primarily used by our research and development department to ensure product mixability and create scale-ups of products that will be tested to ensure manufacturing ability on our machines. In most cases, these mixers are used for test batches and small pilot batches.
Medium Mixer – When capsule and tablet projects are being manufactured, we will often use our medium mixer. This 32-cubic foot mixer ensures that capsule and tablet formulas retain consistent blending and mixture quality.
Large Mixer (Allen, Texas) – When clients want to create a pre-workout, BCAA blend and other smaller powder fills, we will generally use our 200-cubic feet mixer at our Allen, Texas location. This machine perfectly blends these powders for a consistent quality every time.
Large Mixer (Plano, Texas) – Our Plano, Texas location is our primary manufacturing location for protein blends and protein powders. For this reason, we have installed a 280-cubic foot mixer to ensure large quantities can be blended to deliver a consistent product consistency every time. This machine can also be used for other larger powder fills.
Stokes #515 (DS3) Tablet Press – JW Nutritional has two of these 15-station tablet presses that can be used for a variety of tablet forms. When manufacturing chewable tablets, these machines are used to verify the flavor of the final product. We also use these machines to run pilot batches and test batches to ensure hardness requirements, compressibility and flowability of the powder formula.
Stoke #328 Tablet Press – This machine is the workhorse to efficiently create tablet products for our clients. This 45-station tablet press features a vast array of punch styles and sizes for the manufacturing of tablets. Once the final powdered formula has been created, this machine will be used to manufacture its final form.
Bosch GKF 400 Encapsulator – JW Nutritional has two of these machines for research and development use with test and pilot batches. This ensures production and research and development can test flowability and large-scale feasibility of upcoming productions. This Encapsulator is equipped for "0" and "00" size capsules that can be produced at 400 capsules per minute.
Bosch GKF 700 Encapsulator – This machine is primarily used for short-run capsule productions. Unlike the Bosch GKF 400, this Encapsulator is also equipped with a size "1" tooling as well. This encapsulator can produce 700 capsules per minute.
Bosch GKF 1500 Encapsulator – This machine is primarily used for medium-run capsule productions. This encapsulator can produce 1500 capsules per minute.
Bosch GKF 2000 Encapsulator – This machine is primarily used for large-run capsule productions. This encapsulator can produce 2000 capsules per minute.
Packaging Equipment
JW Nutritional also has a complete, automated packaging line for capsules and tablets to facilitate the packaging needs of our customers. With our wide variety of equipment, you can be sure your products are being accurately packaged with every product run.
Our packaging equipment include multiple servo-driven AMS Auger Filling machines to ensure the proper amounts of each product are in each individual package. Other packaging machines JW Nutritional utilizes are a steam tunnel for ShrinkSleeves, a Bartelt 714 Sachet Machine and a ROPAK 5-lane StikPak machine.
Dedicated test mixers preserve product quality.

Various mixer sizes utilized for different project sizes.

Various tablet punch styles and sizes with high-speed production.

Encapsulators capable of producing up to 2000 capsules per minute.

Complete automated packaging line for capsules and tablets.

Various product types available for client needs.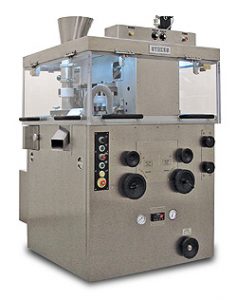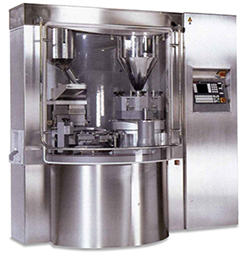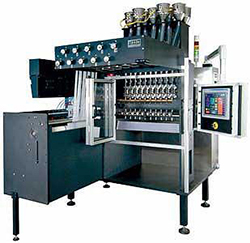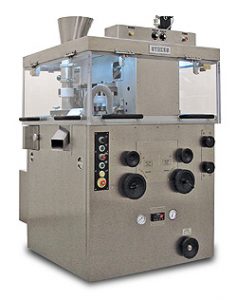 Services
Our Manufacturing Service and Options
We make great products and brands
JW Nutritional has two facilities encompassing over 120,000 square feet within the Dallas-Fort Worth metroplex. Multiple locations ensure expedited shipping and the ability to meet fast turnaround deadlines more efficiently than our competitors.
With our state-of-the-art manufacturing equipment, we can custom manufacture many types of nutritional products. Items such as vitamins, supplements, functional foods, and pet nutrition products can be quickly produced with ease.