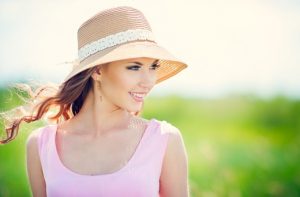 As the coronavirus (COVID-19) pandemic continues across the United States and the world as a whole, many consumers are investing in immune supplements to help improve their immune response and stay healthy during uncertain times. As a trusted manufacturer for top brands worldwide, JW Nutritional can keep our finger on the pulse of what is trending. If you are interested in adding immune supplements to your product line, here are some of the trending supplements so far for 2020.
It is important to remember that this isn't an all-inclusive list of the immune supplements that are available for brands to take advantage of. And, although times have been tough for many, now is the perfect time to begin adding these products to your existing supplement line to improve sales and target the needs of the world as a whole. Some of the trending immune supplements for 2020 include:

Vitamin C
Perhaps the most well-known immunity-boosting supplement historically, Vitamin C has seen shortages during the current pandemic because of the high demand it has seen with consumers. With that in mind, quickly adding this product to your webstore or getting it in the hands of retailers can ensure you are not only helping consumers boost their immunity but find the products that they are desperately searching for. Vitamin C may also be combined with other ingredients to create a rounded formula instead of a single ingredient product.

Vitamin D
While naturally obtained by the sun, Vitamin D has become incredibly popular in 2020 because of the lack of time outside that many are having due to quarantine procedures and limited travel. This has created more risk for Vitamin D deficiency among millions of people who are unwilling or unable to leave their homes. If your target audience is aged 55+, Vitamin D is an absolute must when considering immune supplements to add to your product lines.

Elderberry
Over the past few years, elderberry supplements have seen steady positive growth among consumers, particularly during flu season. However, the surge in coronavirus cases in 2020 has made elderberry become a valuable immune-boosting supplement for consumers that are looking for extra protection. Since elderberry supplements are created by creating an extract from the berries, it can easily be made into a syrup, capsule or gummy product.
Why JW Nutritional for Supplement Manufacturing?
JW Nutritional can manufacture a wide variety of supplements to suit the needs of your customers. With the inclusion of our complete packaging solutions including bottles with lid closures, sachets, stick packs and zip-seal bags, clients can receive a complete product that is ready for order fulfillment. If you are interested in the vitamin manufacturing services we offer, please contact us today!