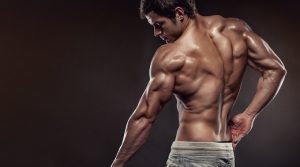 During the spring months, there is often a surge in purchases for fat burners that continues throughout the summer as people try to look their best for the beach or while they are sitting poolside. If you own a supplement line, failing to provide this popular product could mean that you are missing out on a great source of potential revenue to supplement your existing supplements. But why should you add fat burners to your supplement line and how can JW Nutritional help? Keep reading to find out!
Fat burners are among the most popular product types in the supplement industry because they are often seen as a stepping stone to achieving weight loss goals faster or revving the metabolism to increase fat burning during workouts. To help provide variety for consumers, these valuable products come in a variety of forms including powders, capsules or other innovative options like RTD liquids or soft gels. However, choosing what type of fat burner you want to create is critical for success throughout the process.
While many people think that fat burners are only effective if they are loaded with caffeine and other stimulants, this simply isn't true anymore. Supplement manufacturers can help create stimulant-free versions of nearly any product that consumers need while still retaining all of the same great benefits without potential jitters or heart palpitations. Knowing what your target audiences are looking for in a fat burner product before getting started will help make the decision-making process easier to ensure you get the best product possible for your needs.
JW Nutritional has worked with countless startups and leading supplement brands worldwide to fulfill their supplement manufacturing, With both private label fat burners and the option for custom manufacturing available, we can help ensure that you are getting the exact product you are looking for both quickly and affordably. Don't miss out on the upcoming season when you don't have to, contact the team at JW Nutritional to learn what is possible today.
LEARN MORE ABOUT PRIVATE LABEL SUPPLEMENTS
Why JW Nutritional for Supplement Manufacturing?
JW Nutritional can manufacture a wide variety of supplements to suit the needs of your customers. With the inclusion of our complete packaging solutions including bottles with lid closures, sachets, stick packs and zip-seal bags, clients can receive a complete product that is ready for order fulfillment. If you are interested in the vitamin manufacturing services we offer, please contact us today!