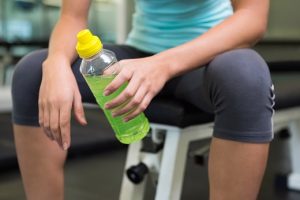 As one of the most popular products in terms of supplement sales, it's no surprise that every brand typically adds pre-workout to their product lines before, or shortly after launch. However, what many new brands don't realize is that they don't have to create their own custom formula and private label options may exist that meet their needs as a brand. But what is the difference between these two pre-workout options and how do you know which is right for your brand? Keep reading to find out.
When looking at the differences between custom and private label, most brands will typically lean towards a private label option whenever possible for a few distinct reasons. For example, one of the most common reasons that private label supplements are used is because they are an affordable option to get started quickly. When you choose private label pre-workout, the formula is already completed and you don't have to invest time or money into testing or formulating the product cause it has already been completed for you.
There are some instances when choosing to create a custom pre-workout may be a smarter route. If taking this route, you could want to take advantage of new ingredients that may be on the market or tailor fit your product to meet unique nutritional goals like being keto-friendly or vegan-friendly. The possibilities are endless; although, most private label supplements will be formulated with a broad audience in mind. If you have more specific goals, a custom supplement manufacturing approach may be better for you.
If you are ready to create your own pre-workout formula or invest in a great private label option that was created to meet the unique needs of the fitness industry, the team at JW Nutritional is here to help. Our pre-workout options are utilized by both start-ups in the industry and several large, well-known brands that have become incredibly popular over time. Leverage our experience and expertise and start building the brand that you have always wanted to!
LEARN MORE ABOUT PRIVATE LABEL SUPPLEMENTS
Why JW Nutritional for Supplement Manufacturing?
JW Nutritional can manufacture a wide variety of supplements to suit the needs of your customers. With the inclusion of our complete packaging solutions including bottles with lid closures, sachets, stick packs and zip-seal bags, clients can receive a complete product that is ready for order fulfillment. If you are interested in the vitamin manufacturing services we offer, please contact us today!