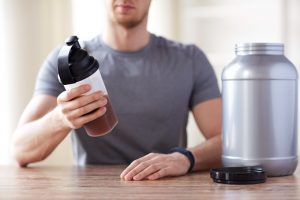 Finding a supplement manufacturer that not only utilizes the best ingredient sources possible but also has worked to obtain the needed certifications can help ensure that your supplement manufacturing goes as planned. With the variety of cheap supplement options available on the market to start your business, it can be tempting to settle for the option that offers you the lowest price; however, this could be detrimental in the long run. Quality and compliance matter in supplement manufacturing. Continuing reading this article to find out why.
Without a quality product that uses the best ingredients possible, you may be giving your target customers a cheap supplement option, but it may not be giving them the support they expect. Even worse, you could be giving them tainted ingredients that are hurting them in the long run and opening your supplement line up to lawsuits. At JW Nutritional, we believe that the quality of the product being sold to the end-user directly correlates with the success of your company. For this reason, we take every necessary precaution to obtain the highest quality ingredients possible for your project.
Like quality, compliance is just as important when choosing your preferred supplement manufacturing partner. At a minimum, anyone looking for a partner should ensure that they are not only FDA-inspected but also GMP registered to ensure their products are being manufactured under approved conditions that allow for retail sales. Failing to look for these certifications could mean that you are stuck with an unsellable product that is just taking up space in your warehouse or will inevitably be thrown away. By spending a little extra money initially, you can rest easy knowing that you got it right the first time.
As a leading supplement manufacturer that focuses on quality and compliance at every step of the process, JW Nutritional also recommends avoiding dry-labs to complete your testing. Many laboratories are considered dry-labs because they perform the bare minimum of testing to duplicate the results seen on a Certificate of Analysis sent by the ingredient manufacturer. To ensure the supplement maintains the quality you expect, we recommend 3rd party testing be completed as an extra measure regardless of the partner you choose to complete your manufacturing.
Why JW Nutritional for Supplement Manufacturing?
JW Nutritional can manufacture a wide variety of supplements to suit the needs of your customers. With the inclusion of our complete packaging solutions including bottles with lid closures, sachets, stick packs and zip-seal bags, clients can receive a complete product that is ready for order fulfillment. If you are interested in the vitamin manufacturing services we offer, please contact us today!