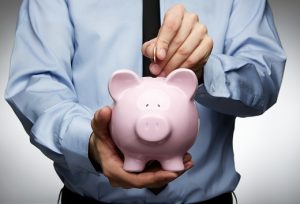 It's no secret that COVID-19 has taken a major toll on the economic status of the world, seemingly affecting every industry. Unfortunately, the down economy and surge in unemployment have also affected the fitness and supplement industries. But now that congress is rolling out the stimulus bill, how might it help supplement brands continue to support their staff and continue expanding their business during this challenging time? Keep reading to find out!
Through Congress' historic passage of the COVID-19 stimulus bill, businesses of all sizes are now able to apply for bridge loans that are available for any business that is looking for a way to meet payroll or other overhead expenses during this challenging and uncertain time. While not specifically designed to help supplement brands, the COVID-19 stimulus bill is a resource that is available for any brand that may be struggling financially due to the ongoing spread of this virus.
In some cases, the language used in the legislation states that there are potential ways in which the loan may be forgiven after the loan term expires. When these considerations are met, the businesses that take advantage of the COVID-19 stimulus bill would essentially only be required to pay accrued interest and would be relieved of the loan term. However, before signing any loan agreement, you must read and understand the terms required upon acceptance and disbursement of funds.
As the virus continues to spread, supplement manufacturers are still working to provide clients with the products they need while also providing new and much-needed products that are in demand worldwide. If you take advantage of the COVID-19 stimulus bill and need a partner you can trust to handle your manufacturing, JW Nutritional is here to help. Please don't hesitate to reach out to us for any supplement manufacturing questions or concerns you may have. We look forward to helping!
Why JW Nutritional for Supplement Manufacturing?
JW Nutritional can manufacture a wide variety of supplements to suit the needs of your customers. With the inclusion of our complete packaging solutions including bottles with lid closures, sachets, stick packs and zip-seal bags, clients can receive a complete product that is ready for order fulfillment. If you are interested in the vitamin manufacturing services we offer, please contact us today!