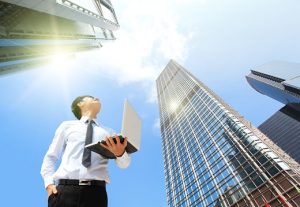 Across the United States, the spread of COVID-19 has disrupted the economy from a local level up to multi-national companies. As many people begin feeling the effects of unemployment or the uncertainty of their own career path, they may be looking for ways to be their own boss. In this article, we will look at some of the reasons private label supplements are a great way to get started in this growing and popular industry.
One of the biggest benefits of working with private label supplements to become your own boss is that entrepreneurs can pick and choose which products they want in their line with low minimum order quantities and a low overall cost. This means that no formulation is required and all that is needed is unique branding that will set a product apart from a competitor on a store shelf. With this entry-level standard set, anyone can easily start the next big supplement brand as long as they give consumers a reason to invest in their products.
As the perfect option for entrepreneurs that have the start-up costs necessary and want to get into the market as soon as possible, private label supplements are not only more affordable than custom supplement manufacturing, but also helps eliminate some of the common stressors and legal hurdles that become pitfalls for many supplement brands. When a client partners with JW Nutritional for private label supplements, they can rest easy knowing that our expert formulators have already created the most efficacious and greatest tasting product possible.
JW Nutritional has worked hard to separate ourselves from other common private label manufacturers by creating what we believe to be one of the most complete private label lines available in the industry. Like our other custom products, startups can rest easy knowing that they are receiving the same high-quality ingredients that have been sourced through our strenuous vendor program. Ready to get started? Click the link below to learn what is possible!
LEARN MORE ABOUT PRIVATE LABEL SUPPLEMENTS
Why JW Nutritional for Supplement Manufacturing?
JW Nutritional can manufacture a wide variety of supplements to suit the needs of your customers. With the inclusion of our complete packaging solutions including bottles with lid closures, sachets, stick packs and zip-seal bags, clients can receive a complete product that is ready for order fulfillment. If you are interested in the vitamin manufacturing services we offer, please contact us today!