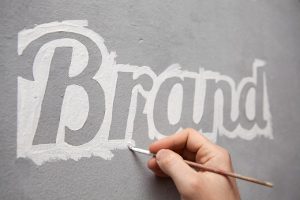 If you are planning your own supplement line, there's a good chance that you are focused primarily on the products that you will start with. However, through the use of private label manufacturing, choosing the products that will represent your brand shouldn't be your primary concern. Branding for supplement lines is generally one of the most important aspects of the business because it can help your business stick out in an otherwise crowded market. Let's take a look at some of the reasons why taking this approach may help your brand be more successful in 2020.

Determine What Your Brand Stands For
A common trend that has carried over into this new decade is for consumers to partner with brands because of their greater mission or their involvement in issues that are important to them. Using your branding to create a clear picture of what your business stands for can help entice customers to join you in your movement. If you want to take a different approach, focus on providing premium products that you stand behind completely with transparent labeling.

Define Your Brand through Design
What does your target market look like or enjoy? Knowing the likes and interests of your likely customers can make it easy to design a branding plan that resonates with those audiences to increase interest in your brand once it's launched. Take the time to find the best fonts, colors and product messages possible. If you need help, don't be afraid to reach out to a marketing firm or professional graphic designer to get assistance and make the process easier.

Refine Your Branding if Needed
If you are reading this and already have an existing brand that isn't performing at the levels you had hoped, it may be time to invest in a rebranding plan. This can help bring your products to new audiences and improve your image with other people that actively use your products or have tried them in the past but didn't stick with them. Branding is often the first impression a potential customer will have of your business and may need to be refined over time to remain effective.

Why JW Nutritional for Supplement Manufacturing?
JW Nutritional can manufacture a wide variety of supplements to suit the needs of your customers. With the inclusion of our complete packaging solutions including bottles with lid closures, sachets, stick packs and zip-seal bags, clients can receive a complete product that is ready for order fulfillment. If you are interested in the vitamin manufacturing services we offer, please contact us today!