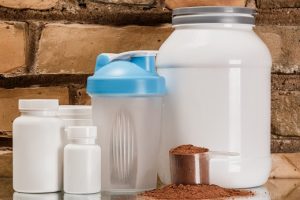 Over time, private label products have perfectly assimilated into the market to where they are often indistinguishable from custom formulas that may be available. In fact, you probably actively use several pre-formulated products on a daily basis without even knowing it, particularly if you are using generic brands. But what exactly makes this approach so effective and why does private label work when you partner with JW Nutritional? Let's look at the evidence.
As a supplement manufacturer, JW Nutritional has created a robust line of private label products to meet the diverse and varied needs of our clients. This includes not only popular supplements like protein powder, BCAAs or pre-workout but also other more niche products like sleep support supplements, test boosters and much more. No matter what products you may be looking for, we are sure to have a private label solution available to help you get started quickly and affordably.
To make private label work, it is up to the receiving business to focus on their own enticing branding and put in the work to get their products in front of paying customers. This makes starting a supplement line with private label supplements extremely alluring for great salespeople that are wanting to break away and start their own side projects or primary business. However, the benefits of private label supplements don't end there.
Custom supplement manufacturing generally carries a sizable minimum order because of the many different steps required to complete the project. With private label supplements, you can enjoy purchasing products by the case instead of investing in a standard minimum order of 5000 units. This helps startups ensure that they aren't sitting on tons of unsold products that would otherwise require specialized warehousing until they are moving larger quantities of product to retailers or consumers.
LEARN MORE ABOUT PRIVATE LABEL SUPPLEMENTS
Why JW Nutritional for Supplement Manufacturing?
JW Nutritional can manufacture a wide variety of supplements to suit the needs of your customers. With the inclusion of our complete packaging solutions including bottles with lid closures, sachets, stick packs and zip-seal bags, clients can receive a complete product that is ready for order fulfillment. If you are interested in the vitamin manufacturing services we offer, please contact us today!