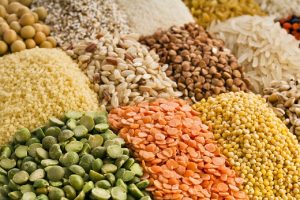 All across the world, a conscious shift is occurring as people become more conscious about the foods that they are eating and how they are sourced. This shift has inevitably lead to a rise in the number of people following a vegetarian or vegan lifestyle. But how exactly has this affected the supplement industry? Perhaps the most exciting growth we have seen in the industry is the emergence of new clean-label, plant-based protein powders.
Unlike whey protein powders that are sourced from animal-derived ingredients, like milk, plant-based protein powders are sourced from peas, soy, hemp and other high-protein plant sources. While only comprising around 15% of the total market, researchers are finding that plant-based options are appealing to a very broad audience that is looking to limit their animal protein consumption, even among non-vegans or vegetarians. As you might imagine, this number is expected to continue to grow in the upcoming years.
Many vegans stop consuming animal products due to ethical reasons; however, the market as a whole can agree on one premise; they want access to healthier products with clean and transparent labels. On top of the multiple benefits of increased protein intake, plant-based protein powders may also help with weight management, exercise recovery and muscle growth. It is important to note, however, that at their most basic level, these products are also developed to improve overall health.
Soon, it is apparent that the demand for plant-based protein powders will soon overtake the number of brands that consumers have access to. For this reason, now is a great time for brands to start investing in either private label plant-based proteins or start formulating their own unique products. No matter which you choose, getting in on the ground floor now can help prime your business for success in the near future.
Why JW Nutritional for Supplement Manufacturing?
JW Nutritional can manufacture a wide variety of supplements to suit the needs of your customers. With the inclusion of our complete packaging solutions including bottles with lid closures, sachets, stick packs and zip-seal bags, clients can receive a complete product that is ready for order fulfillment. If you are interested in the vitamin manufacturing services we offer, please contact us today!