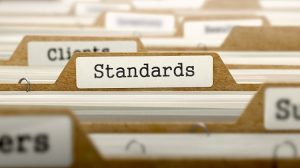 If you are wanting to start your own supplement company, there's a good chance that you want to do it in the most professional way possible. While you could get your products made in someone's garage for a discounted cost, you will likely be unable to sell it in most retail outlets. In this article, we will look at some of the certifications that a supplement manufacturer should have and some of the reasons they are so important.
A great supplement manufacturer will have obtained Good Manufacturing Practices, or GMP, certification through NSF. These guidelines help provide a system of documentation, processes and procedures to ensure sanitary conditions and full compliance with legal requirements. This certification is open to not only dietary supplement manufacturers but also ingredient-based manufacturers and manufacturers that work with raw materials.
Certified for Sport is another certification provided by NSF that helps athletes and other consumers make an informed decision when choosing sports supplements. With this seal of approval, you can rest easy knowing that your supplements have been fully tested for safety, quality and purity. In many cases, professional athletes can only use products that have been made in a Certified for Sport facility.
In addition to these certifications, it is important to ensure that your chosen supplement manufacturer has a strict vendor qualification program to ensure that only the highest-quality ingredients are included in the completed formula. The quality of the supplements a manufacturer provides has a direct correlation with the success they are able to achieve. For this reason, the vendor qualifications program a manufacturer has in place is likely one of the most important aspects of their business.
LEARN HOW WE CAN KICKSTART YOUR BRAND
Why JW Nutritional for Supplement Manufacturing?
JW Nutritional can manufacture a wide variety of supplements to suit the needs of your customers. With the inclusion of our complete packaging solutions including bottles with lid closures, sachets, stick packs and zip-seal bags, clients can receive a complete product that is ready for order fulfillment. If you are interested in the vitamin manufacturing services we offer, please contact us today!