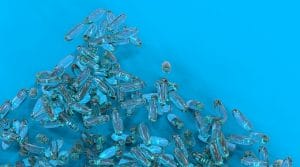 Does your liquid supplement formula need a more effective delivery method to improve nutrient bioavailability? While standard liquid supplements can easily be ingested, they don't always retain the full potency once exiting the digestive system. To improve nutrient bioavailability and ensure your supplements work as intended, JW Nutritional recommends liquid capsule manufacturing.
Liquid capsule manufacturing comes with many distinct benefits when compared to other common supplement types. Most importantly, they provide an easy to swallow supplement that can eliminate unpleasant tastes while still providing superior delivery inside of the body. With a wide variety of capsule styles and colors, you can easily differentiate your product from competitors while still achieving optimal efficacy.
Because they have a harder shell than traditional gelatin capsules, liquid capsules can house many different ingredients and inactive substances required for your formula to remain successful and effective. This unique feature can also help eliminate the presence of harsh odors or unpleasant ingredients that may be required for your formula. While the capabilities of liquid capsule manufacturing are seemingly endless, these critical distinctions make them a popular choice among our clients.
JW Nutritional is committed to providing our clients with a wide variety of options to help meet their product needs and the needs of the end user. By offering liquid capsule manufacturing as an alternative to traditional liquid manufacturing or capsule manufacturing, we are able to ensure the complete satisfaction of our clients while improving the bioavailability of your products. If you are interested in learning more about our liquid capsule capabilities or learn if your formula may be a good candidate, we encourage you to reach out to us for more information.
Why JW Nutritional for Supplement Manufacturing?
JW Nutritional can manufacture a wide variety of supplements to suit the needs of your customers. With the inclusion of our complete packaging solutions including bottles with lid closures, sachets, stick packs and zip-seal bags, clients can receive a complete product that is ready for order fulfillment. If you are interested in the vitamin manufacturing services we offer, please contact us today!