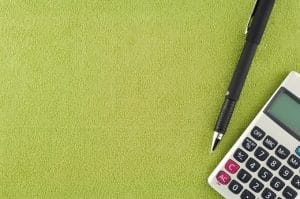 One of the biggest problems for businesses that are looking to get started in the fitness industry is finding answers to their biggest questions and easily receiving a quote for their target product lines. Whether you just need a single product run or want to create an entire product line, knowing how much it will cost is half the battle. To help share our expertise with both existing businesses and start-up businesses more effective, JW Nutritional released a new Custom Quote Center.
With the development of the Custom Quote Center, JW Nutritional hopes to give businesses of all sizes access to the information needed to make their product a reality. With just a small amount of information needed, we can quickly pair potential clients with a sales associate that can give them an accurate and affordable quote. By implementing this new technology, JW Nutritional is able to take another step towards providing the customer service our customers expect while also piloting new standards for the supplement manufacturing industry.
Getting started with the new Custom Quote Center is easy. All you need is basic information about the product you hope to have manufactured like the product type, the amount required and a basic description. Once this is submitted with your contact information, we can quickly generate a prompt quote to provide accurate pricing to meet your needs based on the current ingredient pricing.
As a contract manufacturer, our goal is to be the industry leader in quality and customer service by providing first-rate products with prompt turn-around times. We treat all our clients the same regardless of how big or small their order may be. Let us show you why so many clients have partnered with JW Nutritional for their manufacturing needs.
TRY THE NEW CUSTOM QUOTE CENTER
Why JW Nutritional for Supplement Manufacturing?
JW Nutritional can manufacture a wide variety of supplements to suit the needs of your customers. With the inclusion of our complete packaging solutions including bottles with lid closures, sachets, stick packs and zip-seal bags, clients can receive a complete product that is ready for order fulfillment. If you are interested in the vitamin manufacturing services we offer, please contact us today!