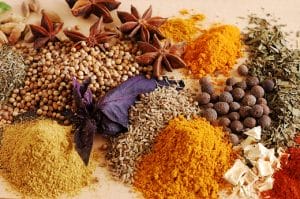 In the supplement industry, finding the right sources for your formula ingredients can often make or break your product. Not only does working with verified sources ensure that your product can be sold in most major retail outlets, but it also allows your customers to rest easy knowing they are investing a product that does exactly what it says. When you partner with the right supplement manufacturer, you can ensure your products are sourced from the highest-quality vendors possible.
At JW Nutritional, we know how important the ingredients used in your formula are. For this reason, we have created a strenuous vendor qualification program that ensures each ingredient used in your formula meets or exceeds regulatory standards. No matter what your target formula may be, we can ensure that right sources are used to make your formula as efficacious and effective as possible to meet the expectations and needs of your target audiences.
Whether you are interested in a custom supplement or want to learn more about our private label options, JW Nutritional is committed to your success. We have taken the time to find the highest-quality sources possible to ensure that your products not only meet market standards but exceed them. As a leading manufacturer in the supplement industry, we are committed to finding new ways to improve our sourcing methods and find the best ingredients possible for our clients.
No matter what your target product may be, JW Nutritional has the resources and experience needed to make it as effective as possible. This ensures your product not only works, but it also includes the high-quality ingredients your clients expect. If you are ready to get started, contact us today and let us help make your product with the highest quality ingredients possible.
Why JW Nutritional for Supplement Manufacturing?
JW Nutritional can manufacture a wide variety of supplements to suit the needs of your customers. With the inclusion of our complete packaging solutions including bottles with lid closures, sachets, stick packs and zip-seal bags, clients can receive a complete product that is ready for order fulfillment. If you are interested in the vitamin manufacturing services we offer, please contact us today!