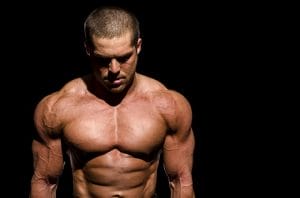 While testosterone is well known for the role it plays as a male sex hormone, it also plays a pivotal role in muscle growth, fat loss and achieving optimal health. However, as time goes on, many males will begin to experience dips in their testosterone levels that limit their chances of remaining fit or building new muscle. For supplement lines looking to break into this market, understanding the top supplement that can boost testosterone levels is critical.
While this article won't cover all of the options you have available for your formula, we have compiled the 3 most popular ingredients available. Each has been tested for their unique role in the production of testosterone or the ability to utilize free testosterone. Let's get started!

Tribulus Terrestris
Commonly referred to simply as Tribulus, this powerful herb has been used for centuries to assist men who have a low sex drive or decreased testosterone levels. While current research shows no added benefits when used by men with normal testosterone levels, Tribulus has been found to increase sexual health ratings of men that suffer from erectile dysfunction. This makes it very effective for those looking for a testosterone booster to assist with impaired sexual function.

Ashwagandha
Historically, Ashwagandha was used as an adaptogen in ancient Indian medicine to help the body adjust to stress or anxiety. However, studies have shown that supplementation of ashwagandha can provide anywhere between a 10% to 20% increase in testosterone levels while also boosting exercise performance and fat loss. To achieve this, it is believed that ashwagandha can not only boost testosterone levels, but it also reduces cortisol levels.

Fenugreek
Another herb-based testosterone boosting ingredient, Fenugreek is believed to be effective by reducing the enzymes in the body that convert testosterone to estrogen. This makes it incredibly effective when paired with other supplement ingredients that boost testosterone significantly. Unlike some other ingredients, Fenugreek boosts both free and total testosterone levels to improve sexual function while providing many hormonal benefits.

Why JW Nutritional for Supplement Manufacturing?
JW Nutritional can manufacture a wide variety of supplements to suit the needs of your customers. With the inclusion of our complete packaging solutions including bottles with lid closures, sachets, stick packs and zip-seal bags, clients can receive a complete product that is ready for order fulfillment. If you are interested in the vitamin manufacturing services we offer, please contact us today!