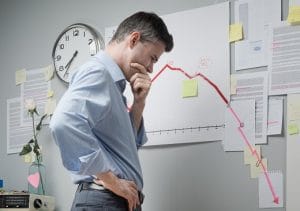 In the supplement industry, marketing your products correctly often determines how successful they become and the potential customer reach that you are able to achieve. Even if you have a great product, your marketing will likely ultimately determine how it is perceived by the general public and your target audiences. These common marketing pitfalls have disrupted many supplement lines across the industry. Make sure you take the time to avoid them.

Unfounded Medical Claims
While it may seem like a great idea to promote your new supplements as a cure-all for a wide range of afflictions, there are many good reasons why you shouldn't. When supplement lines make marketing claims that their product can help treat diseases, they are then subject to the same FDA regulations as OTC or prescription drugs. Unfortunately, this is one of the most common marketing pitfalls. Nothing can sink your product dreams quicker than being hit with a notice from the FDA.

Deceptive Advertising
It can be hard to sustain a product if it fails to provide the effects that you claim it does. If your product advertising is misleading or doesn't provide qualifying information to back up your claims, there's a good chance that you aren't adhering to the FTC Act. Even worse, you will be unable to garner repeat business and eventually your product will sputter out or leave you with unsaleable overstock.

Improper Labeling
It is important to ensure that all ingredients that make their way into your formula are accounted for on your nutritional label, even if they are just fillers. While some companies will achieve this by providing a proprietary blend, not having all of your ingredients on the label can be incredibly detrimental. If possible, work with your supplement manufacturer to ensure consistency and accuracy among your product labels.

Ready to Get Started?
No matter what product you are hoping to add to your existing or new supplement line, JW Nutritional is here to help! With a wide variety of private label sports supplements ready for your branding and many custom options, it has never been easier to break into this growing industry. Ready to get started? Give us a call at (214) 221-0404 or contact us today!