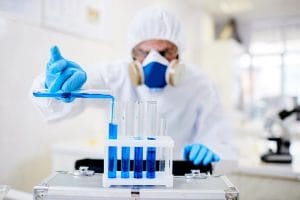 If you are ready to start your own supplement line, you likely have a distinct road map of which products you want to include at launch. While you may be tempted to create your own custom supplement formulas, this isn't always the best approach when private label options are available. Here are some of the factors you should consider to determine if custom supplement formulas make sense for your product lines.
Your Product Formula Doesn't Exist
Most supplement lines have the ability to get by just by providing staple supplements like protein powders, pre-workout and BCAAs. Unless your product contains ingredients that aren't traditionally found in these formulas, there's a good chance a private label option already exists. Custom supplement formulas should only be leveraged if you are creating a product that isn't already available on the market or a new variation of one that does.
You Want More Flexibility
Custom supplement formulas allow supplement lines to fine-tune existing products to include new blends that may not currently be available. For instance, say you want to create a tableted vitamin but your target customers need a high dosage of B12, a custom formula would allow you to accommodate for this. However, it is important to know what ratios of each ingredient must be included per serving to ensure your product formula is correct.
You Want Your Product To Stand Out
Any company can utilize a private label formula to expand their product lines; however, their product will be the same as anyone else that uses that same private label source. To have a product that is truly unique, it is important to take the time to create your own custom supplement formulas. This is the easiest way to make your product stand out among competitors.
Ready to Get Started?
No matter what product you are hoping to add to your existing or new supplement line, JW Nutritional is here to help! With a wide variety of private label sports supplements ready for your branding and many custom options, it has never been easier to break into this growing industry. Ready to get started? Give us a call at (214) 221-0404 or contact us today!