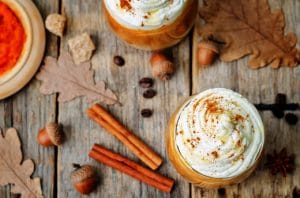 With the holiday season finally here, it's hard to avoid pumpkin spice or chai latte flavors sneaking their way into your favorite products. Fortunately for supplement lines, this trend can now be incorporated into your very own products. At JW Nutritional, our Research and Development department can formulate holiday flavors that you can incorporate into your best-selling supplements.
Because holiday flavors are typically savory, it is easiest to incorporate them into a powder-based formula like a protein blend. This allows you to provide a thick, creamy shake that is sure to be a hit with your target audiences and provide something different than they are used to. Even better, all of the benefits of a traditional protein powder are still included in the formula.
Holiday flavors also give you the opportunity to provide a limited edition version of your products and allow variety. Not only is this a wise marketing decision, but it can also be a great way to invite potential customers to experience your product line for the first time. By standing out from the competition, you have the chance to make a great impact on your target audiences and generate repeat business.
If you are ready to get started, our expert Research and Development team is here to assist you. No matter what flavor profile you hope to achieve, we can use our experience and extensive knowledge to make it work for you. We encourage you to learn more about our flavor development services and experience the possibilities that are available to take your product lines to the next level! Contact us today to see how we can affordably develop your product flavorings.
Ready to Get Started?
No matter what product you are hoping to add to your existing or new supplement line, JW Nutritional is here to help! With a wide variety of private label sports supplements ready for your branding as well as protein manufacturing services, it has never been easier to break into this growing industry. Ready to get started? Give us a call at (214) 221-0404 or contact us today!