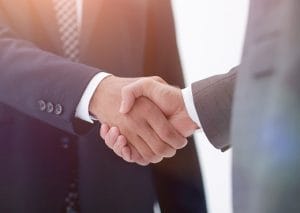 While the success of your supplement line is often dictated by the marketing decisions you choose and the quality of products you provide, there's a good chance that the base level of quality you are willing to provide comes from the manufacturing partner you have chosen. In fact, finding the right partner to manufacture your supplements is often the most critical step in getting your own business started. To help simplify the process of finding a qualified supplement manufacturer, keep these considerations in mind.
In most cases, the first point of contact you will have with a supplement manufacturer will be online. However, it is important to ensure that they have a presence at industry trade shows because all major contract supplement manufacturers attend these events on a regular basis. If a partner you are considering is not present at these trade shows, there's a good chance they aren't a qualified supplement manufacturer. Following this consideration alone, you can typically refine your manufacturer options to a much smaller candidate pool.
Finding a supplement manufacturer that is responsive to you whenever you have questions or concerns is also important. This helps you avoid the "phone tag" game that is required with many other industries. If you have to leave a voicemail through an automated phone system just to be contacted back, that supplement manufacturer likely isn't the right fit for you. Take the time to get to know your chosen partner and ask them any questions you may have to determine if they are the right fit before signing a contract.
One final step that should be considered to determine if your chosen partner is a qualified supplement manufacturer is to tour their facilities and see what they are capable of manufacturing. While some companies may say they have the technology needed to successfully manufacture your supplement, they may cut corners to do it. Always take the time to tour a facility and ensure your product will be in the best hands possible.
Why JW Nutritional for Supplement Manufacturing?
JW Nutritional can manufacture a wide variety of supplements to suit the needs of your customers. With the inclusion of our complete packaging solutions including bottles with lid closures, sachets, stick packs and zip-seal bags, clients can receive a complete product that is ready for order fulfillment. If you are interested in the vitamin manufacturing services we offer, please contact us today!