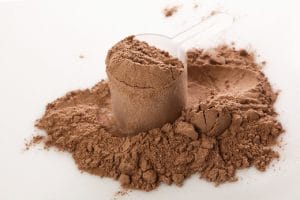 If you have been interested in sports nutrition or supplements for long, you likely have tried your fair share of protein powders in an effort to find the perfect fit for you. While some may have been great, you likely have also experienced the lower end of the spectrum. With your previous experiences in mind, let's take a look at what factors make a protein powder successful.
Protein Type
Depending on your target audiences, your ideal protein powder may utilize a variety of different protein types. For instance, if you are attempting to create a protein powder for vegan athletes, your target protein type will likely be much different from someone that has a low carbohydrate diet. Finding the perfect protein type for your unique needs will be the first step in making your protein powder successful.
Protein Quality
You may be surprised to learn that some of the protein powders you enjoy most because of their high protein content aren't actually providing the amount of protein you think they are. In fact, current regulations allow supplement lines to "spike" their protein and inflate the protein amounts by adding amino acids. For this reason, ensuring you are transparent with your protein formula and avoiding protein spiking will ensure your product is received well by customers.
Protein Flavoring
While it may not seem like the most important aspect of your protein powder formula, having great flavoring is what will separate your product from competitors. While it's a good idea to offer staple flavorings like chocolate and vanilla, special seasons may be a great time to offer limited edition flavors to meet holiday needs and provide added value. Not only will this boost sales around the holiday, it will give potential customers a reason to try your protein powder.
Ready to Get Started?
No matter what product you are hoping to add to your existing or new supplement line, JW Nutritional is here to help! With a wide variety of private label sports supplements ready for your branding as well as protein manufacturing services, it has never been easier to break into this growing industry. Ready to get started? Give us a call at (214) 221-0404 or contact us today!