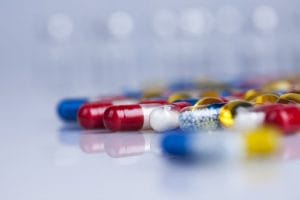 If you currently own your own supplement company or are looking to start one, you may be surprised to learn that there are multiple ways to stock your product lines. No matter what your desired product is, JW Nutritional has many different options to fulfill your needs. In this article, we will explain the difference between private label manufacturing and custom supplement formulation to help you determine which is right for you.
Private Label Manufacturing
With private label manufacturing, you have the ability to quickly expand or establish your product lines with minimal effort. By focusing on private label, you will have access to supplements that are in high-demand without the required research and legwork that goes into creating them. This makes it incredibly easy to kickstart your product lines and quickly provide new products to your customers.
One of the biggest benefits of investing in private label manufacturing is that you are able to take tested and pre-formulated mixtures and add your own labeling and marketing. As the most affordable supplement manufacturing option available, you will save money that can be reinvested into your marketing. Not only does this ensure that you have a great product, you have the ability to tailor the product directly to your target markets.
Custom Supplement Formulation
If you want to create an innovative product that fills a void in the current supplement market, you likely will want to invest in custom supplement formulation. While definitely more involved and time-consuming, creating your own custom supplement ensures that you have a unique product that isn't available anywhere else. If you have a good pulse on what your customers want or need, this is a valuable aspect of custom supplement formulation.
Custom Supplement Formulation requires you to research the ingredients that will best suit your completed product. However, while this may seem like a hard process, the expert formulators at JW Nutritional are here to help. Let us help you design the perfect supplement that your customers are sure to love!
Why JW Nutritional for Supplement Manufacturing?
JW Nutritional can manufacture a wide variety of supplements to suit the needs of your customers. With the inclusion of our complete packaging solutions including bottles with lid closures, sachets, stick packs and zip-seal bags, clients can receive a complete product that is ready for order fulfillment. If you are interested in the vitamin manufacturing services we offer, please contact us today!