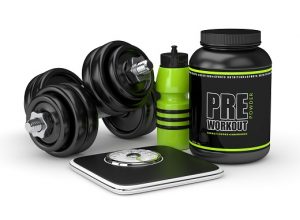 It's no secret that pre-workout supplements have gained a permanent place in the gym bag of many athletes. If you aren't currently carrying pre-workout supplements as part of your product lines, you could be missing out on valuable opportunities for growth. To continue to grow your product lines, make a commitment to provide a high-quality pre-workout for your customers in 2018.
What Are Pre-Workouts Used For?
There are a variety of purported benefits that pre-workout supplements can provide to athletes as a dietary supplement. For maximum effect, they will be taken roughly 30 minutes prior to working out to ensure they have been absorbed. Some of the benefits that may be obtained include:
Improved Energy Levels
Increase Nitric Oxide Levels
Higher Endurance and Exertion Levels
Improved Motivation
Depending on the ingredients utilized in your pre-workout formula, you may be able to expand the effectiveness of it for certain issues that may be affecting your customers. Knowing your target audiences, and adjusting your formula to meet their needs, can help ensure your growth as a company. With both custom formulas and preformulated private label options available, we have the tools and experience to help.
What Should Be Included in a Pre-workout?
There are a few basic ingredients that must be included in a pre-workout supplement to achieve the desired results that customers have grown to expect. While some may be stimulant heavy, they don't always have to be. Try to include these ingredients in your base formula:
Caffeine
Agmatine
Beta-Alanine
L-Citrulline
If you are interested in learning more about the role of these ingredients in your formula or bonus ingredients that you could add, we encourage you to view our previous blog. If you are interested in combining your own unique formulas but are unsure of where to start, our Research and Development department can help!
Why Choose JW Nutritional?
If you are interested in manufacturing your pre-workout supplement or need custom supplement manufacturing services, JW Nutritional would be happy to help you! With two facilities encompassing over 120,000 square feet within the Dallas-Fort Worth metroplex, we can ensure fast shipping and reception of incoming ingredients and outgoing completed orders. To get started, contact us or call us at (214) 221-0404 today!