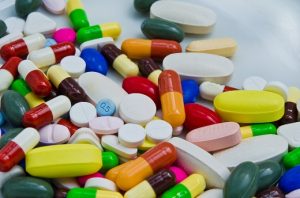 JW Nutritional strives to meet the needs of the bodybuilding and nutritional supplement industry. By providing outstanding customer service and focusing on utilizing the highest quality ingredients, we can ensure a superior product for our clients at an affordable price. No matter what type of supplement you are interested in creating, we likely have the experience and equipment to make your vision a reality.
Operating out of two facilities that encompass over 120,000 sq. feet within the Dallas-Fort Worth metroplex, JW Nutritional has been providing supplement manufacturing services to fulfill industry needs since 2004. Though we currently do not manufacture liquids, we can create a wide variety of supplements. Some of our most popular supplement types to manufacture include:
Capsule Manufacturing – Capsules are often utilized by supplement line owners for their ease of swallowing and better absorption properties. In this method, a tasteless capsule seals ingredients within a cap and shell. This helps provide accurate dosing in addition to easier ingestion.
Tablet Manufacturing – Tablets can come in a wide variety of sizes, appearances and shapes. To create tablets, a powder mixture will often be compressed within a die mold. In most cases, tablets will take on an oval shape to ensure easy ingestion. Tablets will absorb more slowly than capsules and may utilize ingredients that need this property for maximum functionality.
Powder Manufacturing – Powders are often requested for supplements like pre-workout and creatine. This supplement type is easily portable and will usually be mixed with water or another liquid to create a drink. Powder supplements can utilize added flavor to ensure the best taste or to mask undesired flavors.
Protein Manufacturing – JW Nutritional is rooted in protein manufacturing and it still holds a special place in our business. In fact, one of our two manufacturing facilities is used primarily for the manufacturing and blending of protein supplements. If you are interested in protein manufacturing, we can help!
Why JW Nutritional?
JW Nutritional can create custom formulas for our clients. Depending on the process and whether we are bringing in new ingredients, creating custom formulas in the R&D stage can take anywhere from one week to one month. That includes theoretical development, quoting, making test batches and scaling up the test batches when necessary. Let us help build your line with different supplement types!
Call us at (214) 221-0404 or contact us today to get started!