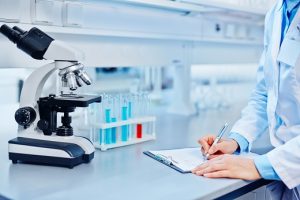 Becoming an entrepreneur in the supplement industry has become a very lucrative career for many individuals. Before you can start selling your supplement lines, however, you will have to either invest in private label supplements or begin creating your supplement product formulation. JW Nutritional can help perfect your supplement product formulation to ensure the best possible final product.
Even if you already have a base supplement product formulation, or don't know where to start, the research and development experts at JW Nutritional can help perfect your supplement. When you choose to partner with JW Nutritional we will establish your products needs and review any existing formula you may have. Once this has been determined, we begin working on improving your formula and sourcing the highest quality ingredients possible.
To ensure the quality standards of our clients and their end users are met, we operate under a strict vendor qualification program to ensure purity and potency are paramount in your supplement product formulations. It is our belief that the quality and taste of your products directly correlate with the success of your product lines. For this reason, you can be sure your products are both compliant with all restrictions while providing clear value to your consumers.
No matter what final form your product takes, including powders, tablets or capsules, the research and development experts at JW Nutritional are here for you every step of the way. With a focus on the effectiveness of your products, improved mouthfeel and superior taste, JW Nutritional can help make your supplement product formulation the best it can be. If you are ready to start your own supplement line or improve your existing products, contact us today!
Why Choose JW Nutritional for Supplement Product Formulation?
Our team has worked on thousands of unique formulas, including flavored and unflavored chewable tablets, various sized capsule products and flavoring for a wide variety of formulas. We work your products from scratch utilizing powders, tablets and capsules to create the end formula that customers will find on store shelves. By working with you every step of the way, our research and development experts can develop your flavors, increase product efficacy and fine-tune your formula.