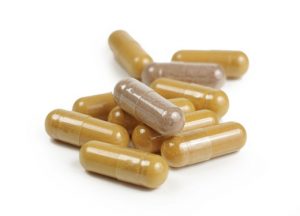 Adding new private label supplements to your product line can be an exciting and profitable experience for many supplement companies. As a supplement manufacturer, JW Nutritional provides high-quality private label supplement options to each client we have. By using our existing formulas and rebranding them to meet your needs, you can quickly expand your product offerings.
What Supplement Type Should I Use?
When you are ready to add new private label supplements to your product line, you will likely notice that there are a wide variety of supplements forms that serve many different purposes. All private label supplements provided by JW Nutritional will take one of three forms. The supplement types you will see include powders, capsules or tablets and vary depending on the ingredients used during formulation.
What Packaging Type Should I Use?
The packaging used for your new private label supplements is pivotal in the success of your supplement lines. There are many different types of packaging that can be utilized for your chosen supplements. If you would like more information on the types of packaging available through JW Nutritional, we invite you to visit our packaging page.
How Will My Label Be Designed?
The label design on your new private label supplements is one of the most important factors in the perception of your product by potential customers that may be browsing products. It is important to have an eye-catching design while also striving to build a reputation as a reliable and trustworthy brand. Overlooking the important of label design can make or break a product. Fortunately, we have vast experience in helping our clients create great label designs.
What Will My Price Point Be?
It is important to determine a price point for your new private label supplements that is profitable but still provides value for potential customers. When you partner with JW Nutritional for any private label supplement, the product is yours after the manufacturing has finished. This means you can sell the product at whatever price point you would like and market the product in your own unique way.
Why JW Nutritional for Private Label Supplements?
JW Nutritional is committed to providing only the best products. To prove it, we provide a full line of bread and butter supplements for you to private label. Private labeling is a fast, safe, and effective way to begin selling products and we have made it very easy and versatile with our private labeling line.