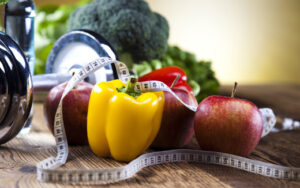 Ketogenic diets have recently been preferred by many due to their various health benefits. It is a low carb, high-fat diet. It increases the efficiency of the body to burn fat for energy. Ketogenic diets are credited with causing significant reductions in blood sugar and insulin levels. Extensive research has shown that they are also helpful for cancers like Alzheimer's disease. This article throws light on the essential nutrients that should be a part of your Ketogenic Diet![1]
 Seafood
Seafood has been time and again regarded as a very keto-friendly food. Fish like salmon are rich in B- Vitamins, selenium and potassium. They are carb-free but at the same time very high in omega-3 fats. They are attributed to lower insulin levels, improved cognitive health and lower risks of diseases.
Low-carb Vegetables
Vegetables not having any form of starch are rich in nutrients and minerals. They contain antioxidant properties which help them protect against free radicals that cause cell damage. Research has also proven a few vegetables like kale and broccoli to reduce cancer and heart disease risks.
Cheese
Cheese forms one of the essential ingredients of a Ketogenic Diet since they are low in carbs and high in fat. It has been credited with fat loss and reduced chances of muscle strength loss due to aging. They have calcium and protein, which help boost the body's immunity, making them a perfect choice for the Ketogenic Diet.
Avocados
Avocados are a very healthy choice for your diet. They are rich in vitamins and minerals, most importantly magnesium which is rarely found in food. They are credited with helping keep cholesterol and triglyceride levels in check. They are also preferred since they keep the body metabolism regulated.
Meat and Poultry
They are a staple of any Ketogenic Diet. Meat is rich in B-Vitamins and several vital minerals and contains no carbs. They are also a great source of high-quality protein as well omega-3 fats and antioxidants. All these benefits result in meat and poultry being one of the primary components of your Ketogenic Diet.
Eggs
Eggs have been majorly regarded as one of the most versatile foods on the planet, having a very minimal amount of carbs and a high amount of protein. Egg yolks are vital since they contain various antioxidants which help protect eye health. At the same time, it is known to reduce the risks of heart disease, making it an optimum choice of ketogenic diets.
Coconut Oil
Coconut oils have a unique set of nutrients that make them essential for a ketogenic diet. They contain medium-chain triglycerides, directly converted in the liver to ketones and used as a rapid energy source. It has also proved beneficial to reduce obesity. Therefore, coconut oil is preferred in the Ketogenic Diet.
Concluding Thoughts
Fitness enthusiasts often indulge in ketogenic diet routines to keep their bodies in check and yet not compromise on the nutrients. There are innumerable foods available that contain the essential ingredients that must be a part of a Ketogenic Diet.
We have several keto friendly ingredients that can be used for your next ketogenic private label supplement.
Ready to get started? Click the link below to find out what is possible!
Why JW Nutritional for Supplement Manufacturing?
JW Nutritional can manufacture a wide variety of supplements to suit the needs of your customers. With the inclusion of our complete packaging solutions including bottles with lid closures, sachets, stick packs and zip-seal bags, clients can receive a complete product that is ready for order fulfillment. If you are interested in the vitamin manufacturing services we offer, please contact us today!