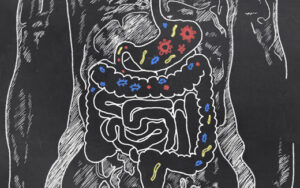 Maintaining perfect gut health is vital for everyone. Thereby it is imperative to know the ingredients that one must have as a part of their diet. Supporting our digestive health prevents us from various diseases simultaneously and helps us boost our immune levels. A healthy diet helps reduce constipation and offers all the necessary fibers and nutrients the body requires. This article throws light on the essential ingredients that should be a part of your diet to help improve your gut health.
Pulses
Pulses like lentils, chickpeas and beans are an essential part of your diet as they contain both dietary fiber and prebiotics. These nutrients travel through the gut and reach the colon. In the colon, healthy gut bacteria help ferment them, producing vital molecules that boost your body's immune system. Pulses also help keep the cells lining the gut healthy and reduce the chances of disease.
Pulses are also credited with improving your bowel health due to the presence of soluble fiber in them. Therefore pulses should form an integral part of the diet to enhance digestive and gut health.
Bananas
Bananas contain dietary fiber and a prebiotic, which helps healthy bacteria thrive in the colon. Dietary fibers have two significant features in our body. They help deliver nutrients from the stool to the various parts of the body and bring undigested food to the colon for better fermentation. Bananas thereby form an essential part of the diet to aid your gut health.
Green Vegetables
Most green vegetables like spinach and kale are rich in polyphenols. Polyphenols are one of the best antioxidants in the body. In our body's gut, these polyphenols act as fuels to produce chemicals that enable sending messages to the immune system. They also help in the thriving of a few healthy bacteria in our body.
Vegetables like kale contain nutrients which prevent the cell walls of the colon from the development of cancer cells. Thereby, green vegetables help our gut adapt to situations and improve its overall immunity.
Nuts
Nuts have multiple health benefits. Their nutrients help maintain our body in a lot of ways.  They are credited with preventing type 2 diabetes and heart disease as well. In addition, nuts have prebiotic components like dietary fibers, which help the gut bacteria to ferment. Nuts are an essential component for maintaining gut health as it has been seen that having a regulated amount of nuts in the daily diet increases the population of healthy bacteria in the large intestine.
Concluding Thoughts
Having a weak digestive system is a growing problem in the current generation. The importance of having a healthy diet is attributed to the fact that it helps you boost your immunity. Eating nutrient-dense foods that help you improve your gut health is required.[1] The article throws light on the nutrients your gut requires to function better and their benefits in the body. A well-maintained diet and a fitness routine are all you need to increase your productivity and energy throughout the day!
Ready to get started? Click the link below to find out what is possible!
Why JW Nutritional for Supplement Manufacturing?
JW Nutritional can manufacture a wide variety of supplements to suit the needs of your customers. With the inclusion of our complete packaging solutions including bottles with lid closures, sachets, stick packs and zip-seal bags, clients can receive a complete product that is ready for order fulfillment. If you are interested in the vitamin manufacturing services we offer, please contact us today!