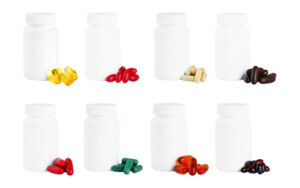 Joint pain is one of the most prevalent problems affecting people all over the world currently. People suffer from chronic joint pain in various parts of the body, predominantly knees, shoulders, and elbows. Joint pain is generally caused by osteoarthritis, which is one of the most common types of arthritis. Joint pain relief medicines are readily available in the market, while various joint relief supplements are suggested. This article will investigate the best joint health supplements and or ingredients available.
Turmeric
Turmeric is well known as a joint health supplement due to the presence of the chemical compound curcumin, which has anti-inflammatory effects. They help reduce joint pain considerably and hence are one of the most popular joint supplements.
Fish Oil
Fish oil is preferred as a joint health supplement due to the presence of omega 3 fatty acids, eicosapentaenoic acid, and docosahexaenoic acid. They have anti-inflammatory effects as well and are preferred for reducing joint pain. Fish oil has been an optimum cure for rheumatoid arthritis patients due to its chemical composition.
Glucosamine
Glucosamine is a natural component of cartilage and prevents bones from friction and inflammation. Hence, supplements containing glucosamine are always preferred for giving joint pain relief.[1] Glucosamine is known for avoiding cartilage breakdown, which is caused majorly by arthritis.
Chondroitin
Chondroitin is one of the primary constituent blocks of cartilage. Therefore, supplements containing it are found to reduce stiffness and joint pain from people who have arthritis. Their compounds are also well known for slowing down the progression of osteoarthritis in older people. 
SAMe
S-adenosyl-L-methionine (SAMe) is a preferred cure for treating joint pain and depression symptoms. They are produced in our liver and have the function of helping the production and repair of cartilage. Therefore, they are used in health supplements to provide joint pain relief caused by osteoarthritis.
Boswellia
The chemical is extracted from Boswellia acids and is predominantly preferred due to its anti-inflammatory effects. They are known as Indian frankincense, and they have been proved to be more effective for people who have arthritis.
Avocado-soybean unsaponifiable
This extract from soybean and avocado oils is widely prevalent as a solution for joint pain and arthritis. They help stop the breakdown of cartilage and repair them when required. Health supplements having this extract have clinical results of improving joint pain.
Devil's Claw
Devil's claw contains a chemical known as harpagoside, which is known for having anti-inflammatory effects. They are used in various drugs which are prescribed for joint pain and arthritis. Hence, they are preferred for joint health supplements.
Joint pain has been a cause of suffering for people all over the world. There has been extensive research going on in this field regarding the best joint relief health supplements available. I hope this article provides you with a guide on the most trusted and valued health ingredients that have considerably reduced joint pain issues. The aim is to choose the best possible supplement for your health so that you don't have to suffer!
Ready to get started? Click the link below to find out what is possible!
Why JW Nutritional for Supplement Manufacturing?
JW Nutritional can manufacture a wide variety of supplements to suit the needs of your customers. With the inclusion of our complete packaging solutions including bottles with lid closures, sachets, stick packs and zip-seal bags, clients can receive a complete product that is ready for order fulfillment. If you are interested in the vitamin manufacturing services we offer, please contact us today!