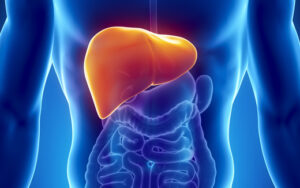 The liver is one of the most vital organs in our body. It is dubbed as the natural filter in our body and helps get rid of the toxins and wastes from our system. The liver is responsible for storing and releasing energy from foods. Since the liver is such a vital organ, ensuring the right ingredients are supplied to it is essential. Supplements are available in the market, which aims to regenerate the workings of the liver and undo the damaging effects of alcohol and fats. They help increase liver function as well. This article discusses the essential Liver support ingredients that your supplement should have.
Milk Thistle
Milk Thistle has been a cure for various liver disorders for the last two centuries. The herbal ingredient is one of the best ingredients to help boost the functioning of your liver.
One of the main constituents of milk thistle is silymarin, which helps regenerate liver tissue. It helps reduce inflammation and even acts as an antioxidant to protect liver cells from external damage. Milk Thistle is also helpful in lowering blood sugar levels in our body.
Research is still underway, and milk thistle has been found to help cure people suffering from liver disorders. Hence, liver support supplements always have milk thistle as one of their primary ingredients.
Artichoke Leaf
Artichoke Leaf is another unusual ingredient preferred as a liver support ingredient. The primary reason behind it being an important constituent is its antioxidant properties. They help protect the liver considerably.
Studies have also shown that it helps liver cells regenerate. Research on patients suffering from non-alcoholic fatty acid liver disease has demonstrated that artichoke leaves can reduce damage much better than other medicines.
Due to these reasons, artichoke leaves are another vital constituent of the liver health supplements available in the market.
Dandelion Root
Dandelion root is another prevalent herbal ingredient used for the treatment of the liver. It has been used to reduce liver ailments. Research is under process, and the benefits of dandelion roots haven't been proven yet.
In addition to dandelion roots, various other herbal ingredients are used for the treatment of liver damage. They include wild tam Mexican roots, yellow dock root extract, hawthorn berry and chanca piedra. Research is underway to find the perfect combination of these herbs required to cure liver damage.
Concluding Thoughts
Our liver is one of the most critical organs in the body.[1] It acts as a filter to remove waste material from the body and also produces bile. The bile helps our body break down and absorb fats. The liver is also responsible for maintaining the sugar metabolism levels in our body. They release glycogen any time our blood sugar levels decrease. Therefore, keeping the liver fit and working is essential. Alcohol and other toxins often damage the liver considerably. Liver Health Supplements aim to rejuvenate and allow the liver to heal. The elements predominantly present in these supplements are herbal and often overlooked.
Giving your liver the best nutrients is your responsibility and an essential part of maintaining a healthy system!
Ready to get started on your formulation or custom product? Click the link below to find out what is possible!
Why JW Nutritional for Supplement Manufacturing?
JW Nutritional can manufacture a wide variety of supplements to suit the needs of your customers. With the inclusion of our complete packaging solutions including bottles with lid closures, sachets, stick packs and zip-seal bags, clients can receive a complete product that is ready for order fulfillment. If you are interested in the vitamin manufacturing services we offer, please contact us today!