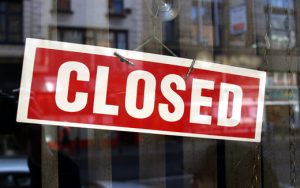 It seemed that not too long ago a GNC was on almost every corner. You could be driving through a small town or Beverly Hills and you'd see one (yes, there was one in Beverly Hills). This is in part why the company began facing financial issues and in turn, more debt than it could handle. What exactly happened to GNC, and who bought them out?
June 2020 + Chapter 11
On June 23rd, 2020 GNC filed Chapter 11 bankruptcy to garner protection for the company against creditors it owed money to. The judge approved GNC's request to sell the company to Harbin Pharmaceutical Group Holding Co. which kept the company from being auctioned off. After announcing its bankruptcy, GNC closed around 1,200 stores. GNC had over 5,200 retail locations in the U.S. alone.
September 2020 + Harbin Pharmaceutical Group Holding Co.
In mid-September GNC Holdings Inc., a Pittsburgh-based international health and wellness chain, sold to Harbin Pharmaceutical Group Holding Co., based in China, for $770 million. The transaction was approved in bankruptcy court. Where did this company come from and why did they buy out GNC? Harbin Pharmaceutical Group Holding Co. was initially an affiliate of GNC and owned about 40% of the company's shares. When offered to buy out the company, Harbin also agreed to assume GNC's liabilities. This meant a total of $220 million Harbin paid off for GNC's debt and loans they had accumulated to stay in business over the years.
Who is Harbin Pharmaceutical Group Holding Co.?
Harbin is one of China's largest drug manufacturers. They had to borrow $400 million from the Bank of China in order to complete the purchase and acquisition of GNC. GNC stores will still remain open and operational, despite the closure of some locations. The manufacturing of supplements was handled by Nutra Manufacturing, Inc. in Greenville, South Carolina. Whether that will continue or move to China is currently unknown. The future for GNC looks as if it will remain a supplemental line, but what will change or remain the same is still to be determined.
Ready to get started on your formulation or custom product? Click the link below to find out what is possible!
Why JW Nutritional for Supplement Manufacturing?
JW Nutritional can manufacture a wide variety of supplements to suit the needs of your customers. With the inclusion of our complete packaging solutions including bottles with lid closures, sachets, stick packs and zip-seal bags, clients can receive a complete product that is ready for order fulfillment. If you are interested in the vitamin manufacturing services we offer, please contact us today!