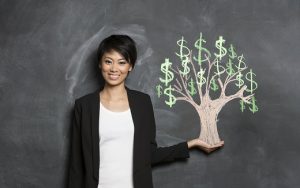 When choosing a contract manufacturer, one of the most important aspects of the relationship for most people is what the overall cost of the project will be. And, granted, while you may be able to find the same services for much cheaper from a manufacturer outside of the United States, you may be sacrificing quality or purchasing products that are downright dangerous. To help make your decision easier, here are some of the cost factors that affect supplement manufacturing.
Manufacturers that adhere to GMP standards will likely cost more overall but will also ensure that your products are developed and packaged in a safe environment with ingredients that have been tested for efficacy and potency. Choosing to partner with a non-GMP facility may mean that your product can be contaminated or dangerous for consumers. As you might imagine, this can land you in hot water with the FDA. Although GMP certification can bump up the cost of a supplement manufacturing partner, the cost factors shouldn't outweigh the safety of your products or your brand's reputation.
Ingredients and raw materials can often fluctuate in price based on the current market available and the demand for the ingredient that is being used. While this can be variable, minor shifts may make a large impact on overall costs if you are doing large runs of your supplements. Bio-availability and seasonality of the ingredients can be important cost factors to keep in mind when choosing a partner for your supplement manufacturing. Finding a manufacturer that has a strict vendor and ingredient sourcing policy can help alleviate some of this burden.
One final thing to consider is the need for third-party testing to ensure that your product meets FDA guidelines and can be sold to the public. Not investing in this part of the process could lead to seizures of your supplements or stiff penalties. Keeping these risks in mind can help alleviate some of the burdens that come with increased costs for your products. Before running into common pitfalls that come with working with subpar supplement manufacturers, do your research and choose a partner you can trust for the best experience.
Why JW Nutritional for Supplement Manufacturing?
JW Nutritional can manufacture a wide variety of supplements to suit the needs of your customers. With the inclusion of our complete packaging solutions including bottles with lid closures, sachets, stick packs and zip-seal bags, clients can receive a complete product that is ready for order fulfillment. If you are interested in the vitamin manufacturing services we offer, please contact us today!