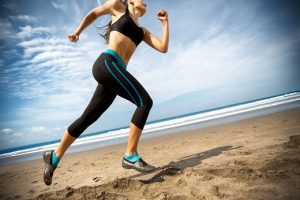 Supplements like protein powders and pre-workout are now more mainstream than ever and the demand for these products continues to grow. This could be a response to the increased drive to live a healthier lifestyle or may just reflect the alternative uses of these products by users that aren't the typical athlete. For businesses that want to succeed in the modern sports nutrition industry, there are a few key things to keep in mind. Keep reading to learn our recommended keys to success.

Protein is a Good Foundation
As one of the highest-selling products in the modern sports nutrition industry, protein powder has transcended its original purpose in aiding muscle growth for bodybuilders to becoming one of the most popular meal replacement options on the market. To succeed, brands absolutely have to provide protein powder to their customers as a foundation. This can help encourage them to try other "add on" products that build revenue.

Electrolytes are Also Important
Traditionally, sports drinks like Gatorade and Powerade dominated the RTD segment of the industry. However, many health-conscious consumers no longer want to have the added sugar or questionable ingredients in the formula to improve their hydration. For brands that want to capitalize on modern sports nutrition trends, using ingredients like coconut water powder can help provide a great powder or RTD option for consumers that won't hinder their goals.

Transparency is Mandatory for Success
In the past, brands used to be able to claim a "proprietary blend" of ingredients on their supplement facts panel. This meant that consumers had no idea what was actually in the products they were consuming or the levels of those ingredients. Modern sports nutrition consumers demand transparency and brands that don't acquiesce are usually left behind. Keep this in mind when formulating your products and creating your packaging.
Why JW Nutritional for Supplement Manufacturing?
JW Nutritional can manufacture a wide variety of supplements to suit the needs of your customers. With the inclusion of our complete packaging solutions including bottles with lid closures, sachets, stick packs and zip-seal bags, clients can receive a complete product that is ready for order fulfillment. If you are interested in the vitamin manufacturing services we offer, please contact us today!