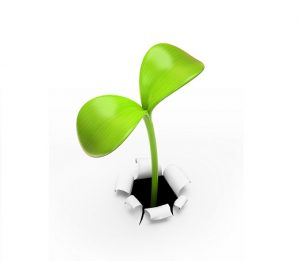 From Beyond Meat to cashew cheese, vegan options have never been more accessible and plentiful for consumers. And, this is for good reason! Nearly 7 million adults in the U.S. now identify as vegan and 4.3 million identify as vegetarian. While this has greatly influenced the food options found in the grocery store, how has it impact athletes and bodybuilders that are swearing off meat or other animal products? Find out in this article as we explore the rise in plant-based sports nutrition products and some of the reasons your brand should invest in the trend today.
In the past 2 years, several major brands have entered the plant-based sports nutrition arena; however, it's not too late for new brands to get in on the ground floor and compete. However, to be successful in this market segment there are a few key priorities that you should keep in mind for the most impact with your new target audiences. Products must have attached sustainability claims, include only plant-based ingredients and should fill micronutrient gaps that may be present in the typical vegan diet.
Plant-based sports nutrition products show no sign of slowing as consumers begin to adopt new lifestyle shifts and become more eco-conscious. By ensuring product packaging is sustainable and recyclable while also ensuring that your ingredients are not only vegan-friendly but also provide optimal levels of nutrition can help put you on the path to success in this burgeoning market. Working with an experienced and knowledgeable supplement manufacturer can help ensure your product meets the specifications that consumers are looking for when sourcing plant-based sports nutrition products.
From protein powders to BCAAs, the team at JW Nutritional has helped countless brands break into the plant-based sports nutrition industry. JW Nutritional can create custom formulas for our clients. That includes theoretical development, quoting, making test batches and scaling up the test batches when necessary. No matter what your vision for a product may be, we are happy to accommodate!
Why JW Nutritional for Supplement Manufacturing?
JW Nutritional can manufacture a wide variety of supplements to suit the needs of your customers. With the inclusion of our complete packaging solutions including bottles with lid closures, sachets, stick packs and zip-seal bags, clients can receive a complete product that is ready for order fulfillment. If you are interested in the vitamin manufacturing services we offer, please contact us today!