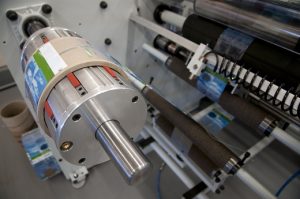 Did you know that each year nearly 90% of new products fail simply because they didn't put enough effort or consideration in the packaging that they used? The simple fact is that most modern consumers don't want to take the time to extensively research a product before purchasing it and, instead, prefer to quickly read the labels to determine if it's a good fit for their needs. Improving your supplement packaging goes beyond flashy looks and should focus on creating clean, transparent and informative labels.
Supplements lining shelves are often their own billboards these days and you will need to catch the eye of a consumer over an opposing product to potentially close a sale. With the amount of competition found in this industry, more and more brands are turning to specialized packaging to help improve their chances of gaining a loyal following. In many cases, supplement packaging has become a way to create a product identity while still gathering the attention of potential customers that may be looking for similar products. Take the time to research your ideal customers and tailor your product packaging to their needs or expectations.
For most brands to find success with supplement packaging now, they will need to ensure they are completely transparent about what ingredients are in the formula and at what quantities. They will also need to avoid unfounded medical claims and instead focus on proven benefits that the supplement may provide for the consumer. Depending on your target market, you may also consider using eco-friendly packaging options or highlighting that your products are derived from natural ingredients. Finding the right balance for your unique needs and goals is critical in this part of the process.

LEARN HOW TO START YOUR OWN SUPPLEMENT COMPANY
Why JW Nutritional for Supplement Manufacturing?
JW Nutritional can manufacture a wide variety of supplements to suit the needs of your customers. With the inclusion of our complete packaging solutions including bottles with lid closures, sachets, stick packs and zip-seal bags, clients can receive a complete product that is ready for order fulfillment. If you are interested in the vitamin manufacturing services we offer, please contact us today!