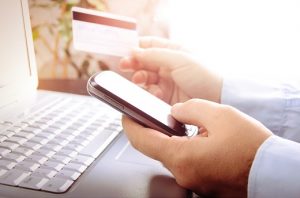 As one of the leading retailers worldwide, it's getting harder and harder for retailers to keep up with Amazon. While originally designed as a niche eCommerce site that only sold books, you can find nearly any product you want on the platform now including supplements. But as a supplements brand should you be selling your products on Amazon? In this article, we will explore some of the pros and cons to help you make an informed decision.
When you choose to partner with Amazon to sell supplements, you are creating a new discovery route for potential customers to find and try your products. However, it is important to note that you will lose some of the profits you would have otherwise had if you sold it through your own retail channels. This makes it a lot like selling your products at a wholesale amount in an effort to increase profit returns through quantity.
Through the Amazon (FBA) program, you have the ability to send your products to their secure locations to be included with free Prime shipping. Once a customer orders these products, the warehouse workers will pick and pack the order then ship it for delivery. This system means that all you have to do is ensure that the Amazon warehouse never runs out of your supplements.
Before getting started, it is important to understand the fee schedule Amazon requires for supplements and any restricted products that are not eligible for fulfillment through their platform. Doing your research before making any important business decision is critical for continued success. However, depending on your current sales funnel, Amazon may be the perfect fit for your supplements.
GET STARTED FAST WITH PRIVATE LABEL SUPPLEMENTS
Why JW Nutritional for Supplement Manufacturing?
JW Nutritional can manufacture a wide variety of supplements to suit the needs of your customers. With the inclusion of our complete packaging solutions including bottles with lid closures, sachets, stick packs and zip-seal bags, clients can receive a complete product that is ready for order fulfillment. If you are interested in the vitamin manufacturing services we offer, please contact us today!