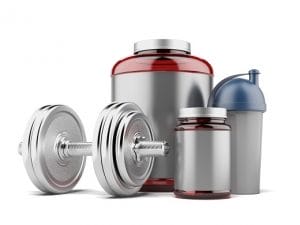 If you keep up with our company news, you know we are a big supporter of private label supplements. Not only do they help anyone get started in the exciting sports nutrition or supplement industries, they take the guesswork out of creating a great product that customers are actively searching for. Whether you are expanding your existing supplement line or just getting started, here are the top private label supplements of 2019.

Protein Blends
Arguably one of the most successful supplements available on the market, protein blends can be used for a wide variety of reasons. Whether you want to pitch your protein powder for muscle recovery or instead want to focus on the nutritional benefits, we can help find the perfect fit for you. JW Nutritional has a deep history with protein blends and they have quickly become one of our top private label supplements of 2019.

Pre-Workout
Like protein powders, pre-workout supplements are irreplaceable for the modern athlete. For this reason, the explosive growth of this segment has created new opportunities for innovating businesses that constantly look for ways to improve existing formulas. If you need a great pre-workout formula to bolster your supplement line, our private label options are likely the best fit for you.

BCAAs
As essential amino acids, BCAAs are often promoted for the recovery support they provide. This is attributed to their ability to facilitate easier protein digestion to decrease muscle fatigue and increase muscle function. Because the availability has increased and the price point for BCAAs have decreased in recent years, they are quickly becoming a valuable supplement across the industry.

Sleep Support
Getting a great night's sleep can be challenging with the constant exposure to technology we have each day. Unfortunately, this leads many people to be unable to wind down at night and then turn to technology and furthering the problem. Give your customers the support they need to achieve restful sleep with a private label sleep support supplement.

Test Boosters
Building muscle can become a challenge for males as they age due to an inevitable drop in testosterone levels. JW Nutritional provides our clients with natural testosterone boosters that utilize proven ingredients to free up natural testosterone levels in the body. With new private label solutions, you too can add this great product to your existing or new supplement line.
LEARN MORE ABOUT PRIVATE LABEL SUPPLEMENTS
Why JW Nutritional for Supplement Manufacturing?
JW Nutritional can manufacture a wide variety of supplements to suit the needs of your customers. With the inclusion of our complete packaging solutions including bottles with lid closures, sachets, stick packs and zip-seal bags, clients can receive a complete product that is ready for order fulfillment. If you are interested in the vitamin manufacturing services we offer, please contact us today!