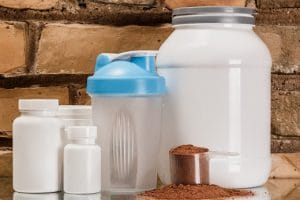 As a consumer, you would likely be surprised to learn how many white label supplements you actively use on a regular basis. In fact, most of the success that the supplement industry has seen is a result of the growth of pre-formulated supplements and a wide variety of product options that start-up businesses have access to. In this article, we will look at some of the ways white label supplements help you create your own supplement line.
Though we commonly refer to white label supplements as private label, the general concept is still the same. We create pre-formulated products that are ready for your unique branding to quickly and easily build a supplement line of the unique products your customers are searching for. If you are a regular reader of our news release, you probably already know the importance of private label supplements, But how exactly does private labeling work?
Once you contact our sales team, you will receive a pricing list of all available white label supplements that are ready for your branding. With a minimum order of 12 units, JW Nutritional has worked hard to help new businesses get the products they need with little initial investment to increase profits and build a following. We are confident you won't find a better partner to work with if you want to create your own supplement line.
After you have chosen your desired products, we can also assist you in applying labeling to make the white label supplement your own. This ensures that you receive your products shelf-ready and can immediately begin selling them to your customers or clients. Whether you are a personal trainer and want to give your clients the perfect product mix or having bigger aspirations, white label supplements are the best fit to help you create your own supplement line.
LEARN MORE ABOUT PRIVATE LABEL SUPPLEMENTS
Why JW Nutritional for Supplement Manufacturing?
JW Nutritional can manufacture a wide variety of supplements to suit the needs of your customers. With the inclusion of our complete packaging solutions including bottles with lid closures, sachets, stick packs and zip-seal bags, clients can receive a complete product that is ready for order fulfillment. If you are interested in the vitamin manufacturing services we offer, please contact us today!