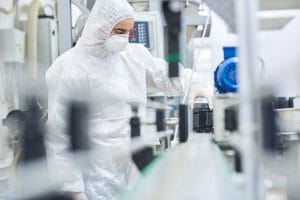 Over the last decade, the supplement industry has experienced growth at an astonishing rate. With the introduction of private label supplements, manufacturers have provided an easy way for entrepreneurs to get started in the supplement industry. While utilizing private label supplements provide an easy way to break into this popular industry, here are 3 things you need to know before you get started.

All Supplements Are Regulated by the FDA
One of the most important things to remember before investing in private label supplements is that the industry is still heavily regulated. If you invest in private label supplements that don't meet these guidelines, you will ultimately be the one that pays the price through steep fines. If you plan on private labeling, avoid products that contain ingredients that are already on banned substances lists or questionable ingredients that don't have a lot of scientific data to back them up.
On the same coin, you have to understand that even though you didn't manufacture the products on your own, you are the one that is selling them and responsible for them. Make sure you get third-party test results on private label products you plan on investing in. This will help craft your marketing plans and avoid making claims that can get you in trouble.

Your Manufacturing Partner Matters More Than You Think
Like all other industries, the manufacturer you entrust with your private label supplements matters far more than you might imagine. For instance, if you were to partner with a manufacturer in China instead of a US-based company, the quality of ingredients used may not be as pure as you expected. Unfortunately, many manufacturers will cut corners by adding fillers or various low-quality ingredients to make their products more profitable for large markets.
While partnering with an American manufacturer may seem like the best approach, there are still some shady manufacturers that take advantage of these practices. Researching your potential supplement manufacturer before purchasing private label supplements from them will ensure you are making an informed decision. JW Nutritional is a GMP certified manufacturer that is fully registered with and inspected by the FDA to maintain quality standards.

Being Successful with Private Label Supplements Takes Effort
Many entrepreneurs invest in private label supplements in hopes of receiving quick cash in return. Although the supplement industry is profitable, you will have to put the effort in to make sure you are getting your piece of the pie through marketing. Even if you don't have the resources to invest in advertising immediately, it will ultimately be required in order to grow your business and become more profitable.
Investing in private label supplements can help you get started faster; however, it's not a get rich plan that will bring you overnight success. Make sure you take the time to create a long term growth strategy before you determine the private label products you want to sell. This will provide a roadmap to success and ensure your goals are realistic.
LEARN MORE ABOUT PRIVATE LABEL SUPPLEMENTS
Why JW Nutritional for Supplement Manufacturing?
JW Nutritional can manufacture a wide variety of supplements to suit the needs of your customers. With the inclusion of our complete packaging solutions including bottles with lid closures, sachets, stick packs and zip-seal bags, clients can receive a complete product that is ready for order fulfillment. If you are interested in the vitamin manufacturing services we offer, please contact us today!