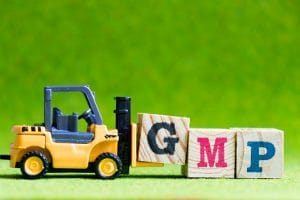 When starting your own supplement line, it's likely that you will be overwhelmed with the amount of regulations and various manufacturing considerations that come into play. While you will want to be mindful of FDA regulations that could completely derail your ability to sell your finished product, other regulations must also be followed at the manufacturing level for a successful experience. As one of the nation's leading supplement manufacturers, JW Nutritional is committed to helping our clients understand supplement manufacturing regulations.
Since 2007, the FDA has been actively enforcing Good Manufacturing Practices for all supplement manufacturers. Also known as GMPs, these guidelines have been created and implemented to ensure safety throughout the entirety of the supplement manufacturing process. Actively researching your chosen manufacturer before signing a contract to determine if they have accounted for common supplement manufacturing regulations is critical if you hope to sell your products to a wide audience under the watchful eye of the FDA.
GMP certifications are provided through NSF® International. Fortunately, this means that you have the ability to review the certifications of your potential partner before you invest time and money into utilizing their services. For instance, JW Nutritional is GMP Registered for Dietary Supplements and GMP for Sport™ Registered as clearly defined in the NSF Listing. Any reputable manufacturer should also have their own listing through NSF® International that proves they are actively staying in step with supplement manufacturing regulations.
Aside from these supplement manufacturing regulations, it is important to understand how the ingredients chosen for your formula and the ultimate way you plan to market your products will also be impacted by FDA regulations. Most notably, you aren't able to market your supplements as drugs that treat or prevent diseases. Failure to do this can come with a stiff penalty and minor mistakes can lead to your product being pulled from the market.
The supplement manufacturer you choose can have a lasting impact on both your experience and success among your customers. As a leading contract supplement manufacturer, JW Nutritional can help walk you through common supplement manufacturing regulations and provide the support needed to ensure you have the tools and knowledge needed to make an impact on the constantly changing supplement industry. If you are ready to get started, our knowledgeable and friendly sales staff can help.
Why JW Nutritional for Supplement Manufacturing?
JW Nutritional can manufacture a wide variety of supplements to suit the needs of your customers. With the inclusion of our complete packaging solutions including bottles with lid closures, sachets, stick packs and zip-seal bags, clients can receive a complete product that is ready for order fulfillment. If you are interested in the vitamin manufacturing services we offer, please contact us today!