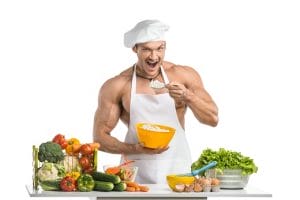 Much more than just a diet shift that can help shed unwanted weight quickly, Keto has become a lifestyle for many athletes and health conscious individuals around the world. However, while limiting carbohydrate intake is critical for continued success, these individuals may not achieve their goals without the use of supplements. In this article, we will examine the top keto supplements for 2019 and provide some insight into why they have become so popular among the keto faithful.

Exogenous Ketones
Since their introduction to the market, exogenous ketone supplements have been providing invaluable support for keto-adapted athletes and other individuals that are starting the transition into ketosis. Most commonly manufactured in the form of Keto Salts, the ketone body Beta-Hydroxybutyrate is easily converted into energy by the body. This not only helps transition the body to ketosis, but it also provides immediate, clean energy to anyone that is already keto-adapted.

MCT Oil
Medium-chain Triglycerides, or MCT oil, is often used by keto-adapted athletes as an additive to coffee, protein shakes or food. In most cases, these MCT's are extracted from 2 primary sources, coconut oil and palm kernel oil. While some studied health benefits of MCT oil ingestion include weight loss support and the burning of excess calories, individuals pursuing a keto lifestyle often use it to increase their fat intake as a healthier alternative to other commercially available fat sources.

7-Keto-DHEA
A common ingredient in modern fat burners, 7-Keto-DHEA can help speed up metabolism and provide a thermogenic effect to improve weight loss. Unlike the endogenous steroid hormone DHEA, 7-Keto-DHEA does not directly convert to testosterone or estrogen. For this reason, it has been considered relatively safe for both men and women that are searching for a weight loss support supplement to improve the results they achieve on a Keto diet.

Whey Isolate Protein Powder
As the lowest-carb protein option available, Whey Isolate protein powder has become an incredibly popular supplement for keto-adapted athletes. While traditionally serving as a meal replacement or recovery drink, whey isolate has now seen a resurgence among ketogenic lifestyles because it can easily be used in baking and cooking. By utilizing low carb sweeteners, you can provide all the benefits of protein with the same great taste your customers will expect.

BCAAs
Branched Chain Amino Acids, or BCAAs, are primarily used by the body to support protein synthesis and assist in building new muscle tissue. While BCAAs can elevate insulin levels temporarily, they will generally have no impact on glucose or urea nitrogen levels. In fact, some amino acids are able to be directly converted into ketone bodies to further enhance and improve ketosis. For this reason, BCAAs are generally considered safe to use with pursuing a ketogenic lifestyle.

Ready to Get Started?
No matter what product you are hoping to add to your existing or new supplement line, JW Nutritional is here to help with effective Keto supplement manufacturing! With a wide variety of private label sports supplements and custom supplement formulas ready for your branding, it has never been easier to break into this growing industry. Ready to get started? Give us a call at (214) 221-0404 or contact us today!