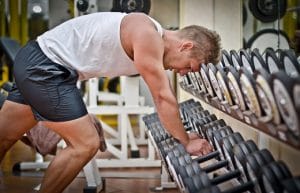 While many supplements are designed to increase performance in the gym, it is important to ensure that your customers have the products needed to make the most of their recovery process. Without the use of recovery supplements, it can be hard to continue to give your all while you battle against muscle soreness. If you are interested in adding recovery supplements to your product lines in 2019, here are some of the top products you should consider.
Glutamine – As an important amino acid, glutamine is one of the most prominent supplements used for post-workout recovery. As a recovery supplement, L-glutamine plays an important role in protein synthesis and building. While glutamine can be used to combat muscle soreness, it may also help increase the potential for muscle and strength gains.
BCAAs – Branch-chain amino acids are essential for the body and cannot be created on their own. For this reason, it is important to ingest adequate amounts through your dietary choices or supplementation. As an all-in-one combination of the needed amino acids, BCAAs not only support protein synthesis but also increase energy levels during exercise.
Creatine – While most well-known for its impact on muscle growth, creatine can also prevent existing muscle tissue from deteriorating. Ultimately, this allows it to function as a recovery supplement because it expedites the repair process. For this reason, creatine has seen a resurgence as a recovery supplement in recent years.
Beta-Alanine – Although beta-alanine is most well known for the tingling sensation it provides in pre-workout supplements, it also functions as a recovery supplement. With continued supplementation, beta-alanine helps the body increase carnosine levels that help reduce the buildup of lactic acid in muscle tissue. Ultimately, this will help limit the discomfort experienced following a strenuous workout.
The proper dosage for recovery supplements to be effective will vary widely on the ingredients used in the formula. For this reason, accurately creating your supplement facts label and instructions is paramount for continued success in this sector of the industry. As one of the leading supplement manufacturers in the United States, we can help fine tune your formula and ensure your supplement facts label is correct.
Why JW Nutritional for Supplement Manufacturing?
JW Nutritional can manufacture a wide variety of supplements to suit the needs of your customers. With the inclusion of our complete packaging solutions including bottles with lid closures, sachets, stick packs and zip-seal bags, clients can receive a complete product that is ready for order fulfillment. If you are interested in the vitamin manufacturing services we offer, please contact us today!