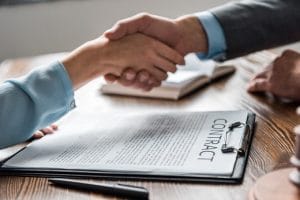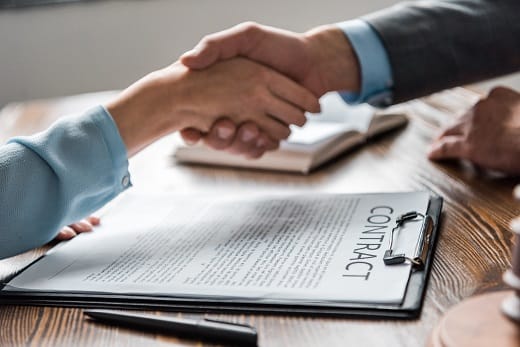 You have fleshed out the general idea for your brand and have high hopes that you will be able to provide the dietary supplements that your customers want or need. However, while this may seem like a straightforward goal, it is important to understand the importance that the contract manufacturer you choose will have on how easily you achieve that outcome. In this article, we will look at some of the factors that make a contact manufacturer right for your business, as well as some of the things you should be looking for during your search to limit the candidate pool.

Do They Have a Website?
Any reputable business in the modern age will have some sort of representation online that provides valuable insight into their working process as well as how a customer perceives them. For this reason, the right contract manufacturer will generally have an easily navigated, yet informative website that can help influence your decision. If your potential contract manufacturer doesn't have a website, they likely won't be right for your business.

Are They Responsive?
It can be frustrating to contact a business and not get a response for days, or worse, never at all. Take the time to get to know your contract manufacturer options by contacting them regularly with any questions you may have and determining how responsive they may be. This will not only make you more comfortable in your decision but will also ensure you don't run into any problems later on when you begin manufacturing.

Do They Have Certifications?
In order to have a great product, there's a good chance that you will also need to ensure that your chosen contract manufacturer has the certifications needed to provide the service you expect. While NSF certifications are perhaps the most prominent, GMP certifications are also very common in the industry. If you are unsure about the certifications a contract manufacturer may have, don't be afraid to ask during your next meeting.

What Are Their Lead Times?
If you have customers waiting for your products, the last thing you likely want to do is wait on your manufacturer to fulfill your products. Get an accurate estimate of lead times to ensure you are choosing the right contract manufacturer for your business. This will ensure you have the products your customers want at the exact times they want them.

Do They Provide Tours?
One of the easiest ways to find out if a contract manufacturer is the right fit for your business is to tour the facilities with a checklist in mind. All reputable contract manufacturers will be happy to show potential clients the facilities if they have pre-booked an appointment. However, make sure you are courteous enough to follow their policies to maintain cleanliness and other manufacturing standards.

Why JW Nutritional for Supplement Manufacturing?
JW Nutritional can manufacture a wide variety of supplements to suit the needs of your customers. With the inclusion of our complete packaging solutions including bottles with lid closures, sachets, stick packs and zip-seal bags, clients can receive a complete product that is ready for order fulfillment. If you are interested in the vitamin manufacturing services we offer, please contact us today!