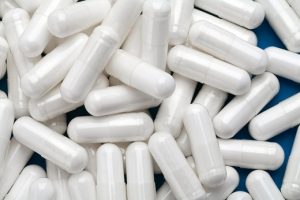 You could go to any health foods store, supplement store or big box store right now and observe a wide variety of vitamins and other supplements lining the shelves. Chances are, there is a good mix of both tablets and capsules depending on the nutritional, supplement types you are looking at. While both serve their own purposes, here are some of the advantages of utilizing capsule manufacturing.
Unique Blends Possible
Because capsules contain powdered ingredients, it is possible to create unique mixes and blends of ingredients that would otherwise be hard to press into a tablet form. This allows supplement line owners and entrepreneurs the ability to create innovative product blends to meet the needs of consumers. This, among others, is one of the advantages of utilizing capsule manufacturing for many supplement line owners.
Easier Ingestion
One of the main advantages of utilizing capsule manufacturing is the ability to create an easy to swallow product for the delivery of nutritional supplements. Capsules are often gelatin based, making them easy to ingest and absorb in comparison to products like tablets. In many cases, the use of a capsule or a tablet can often determine the buying habits of consumers that are concerned about whether or not they will be able to swallow the supplement.
Versatile Capsule Options
JW Nutritional provides capsule manufacturing services to meet a wide variety of sizes, colors and material types. This ensures that if your consumers have any dietary restrictions, your finished encapsulated products can still be used by them. Capsule types available through JW Nutritional include:
Bovine/Porcine Gelatin
Bovine Gelatin
Vcaps®
Vcaps® Plus
DRcaps™
These versatile product options cover a wide range of certifications, including vegan, vegetarian, halal, non-GMO and kosher to meet the needs of our clients and their customer bases. Currently, we are able to manufacture capsules in size 00, 0 and 1 but can accommodate if another size is required. This attention to detail is one of the advantages of utilizing capsule manufacturing through JW Nutritional.
Why Choose JW Nutritional for Capsule Manufacturing?
If you are interested in manufacturing your capsule supplements or need custom supplement manufacturing services, JW Nutritional would be happy to help you! With two facilities encompassing over 120,000 square feet within the Dallas-Fort Worth metroplex, we can ensure fast shipping and reception of incoming ingredients and outgoing completed orders. To get started, contact us or call us at (214) 221-0404 today!